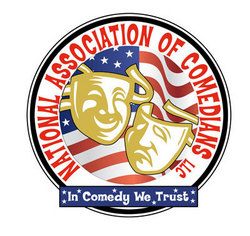 We promise to provide the very best insurance options available on the market
Waretown, NJ (PRWEB) September 27, 2010
There are hundreds, maybe thousands, of comedians looking for a "break." The National Association of Comedians, LLC recently announced the "break" of a lifetime for those comedians. By joining the National Association of Comedians for the incredibly low membership price of $10.99, comedians can gain access to benefits, including health insurance, that are only available through the association.
According to Ron Kaplowitz, President of the National Association of Comedians, the association was formed to provide group benefits and services to Comedians and those who support the Comedy Industry. "I have been a fan of comedy all my life, and over the years have become friends with a number of comedians. They all told me how difficult it was to find affordable health benefits and other insurance," Kaplowitz explained. "That was the motivation for starting the association, and now we provide a national clearing house for professional and aspiring comedians with a long list of member benefits."
Just a few of the benefits available, simply by joining the National Association of Comedians, include affordable group health insurance, FREE pharmacy cards that provide savings from 10% to 60% on most prescription medications, disability income and critical illness insurance, discounts on business cards and other office supplies, plus up to 60% off on tickets, travel and shopping.
"We promise to provide the very best insurance options available on the market," said Kaplowitz. Members' current insurance policies are compared to the options available through the association to show, on an apples-to-apples basis, how the association plans offer better coverage at a lower cost through national "A-rated" carriers. This association methodology provides the same benefits and discounts throughout the United States. Premiums can never be increased due to future medical conditions. Policies cannot be canceled for any reason other than non-payment. Renewal premiums are negotiated to obtain the lowest premium anywhere due to the association's buying power.
In addition to member benefits, the association is dedicated to promoting the careers of aspiring comedians. Recently, the association participated in judging national auditions for comedians wishing to perform at Catch a Rising Star Comedy Clubs. The event took place in New York City's Broadway Comedy Club and drew hundreds of participants. "The association will continue to be involved in promoting career opportunities for comedians as well as networking for our associate members," said Kaplowitz.
To learn more about the National Association of Comedians, visit their website at http://www.nacomedy.com and become a fan on Facebook.
# # #