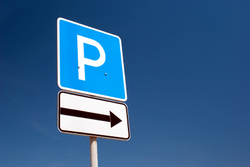 Our website takes the hassle out of finding a parking space in Seattle," said GottaPark Co-Founder and CEO, Michael Somoza
Seattle (PRWEB) September 27, 2010
Finding a parking space in Seattle has became a whole lot easier thanks to GottaPark (http://www.gottapark.com). The GottaPark website offers more than 14,000 available parking spaces, with over 1500 in Seattle, allowing residents and visitors to reserve a parking spot before coming into the city.
"Our website takes the hassle out of finding a parking space in Seattle," said GottaPark Co-Founder and CEO, Michael Somoza. "Why circle the block and risk being late to your meeting, dinner reservation or show when you can have a guaranteed spot waiting for you at a great rate?"
GottaPark has recently teamed up with Impark to start making reserved parking available in Seattle for the iconic Pike Place Market. They also have reserved parking spaces available near theaters like the Moore, Paramount, and Kingcat, and near downtown hotels like the Mayflower, Hotel Max, and Westin.
GottaPark can provide savings to vacation and business travelers with deals for convention parking, hotel parking and cruise ship parking. "With hotel parking rates so high, why pay more?" Somoza said. "It's easy to reserve a guaranteed spot at a very affordable price for your entire vacation on our site."
Reserving a spot with GottaPark is easy, with a map showing the parking options closest to your destination. Drivers then choose their preferred spot and payment is made in advance with a credit card. The driver takes the printed receipt with them and leaves it on the car dashboard as proof of payment or provides it to the parking attendant. Reserving a spot on the GottaPark website takes about five minutes.
For more information about GottaPark, or to find a spot for your next outing in Seattle, visit their website at http://www.gottapark.com.
About GottaPark
San Francisco-based GottaPark has created a 21st century solution to the problem of easily finding a convenient parking location. Their ultimate goals are to reduce city congestion, by reducing the number of people looking for parking, and to make it easy for us to reach our destination without the stress of first having to find a parking spot.
GottaPark allows anyone with available parking, from large parking garages to private residences, churches or schools, to market their spots to drivers from all over the world through their website. The result is drivers get the peace of mind of having a guaranteed, affordable spot near their destination and parking providers have an effective marketing channel for driving customers to their spots.
GottaPark currently list spaces available in Seattle and the San Francisco Bay Area. More areas will be coming online soon. To check out their current parking inventory, or to reserve a spot, visit their website at http://www.gottapark.com.
# # #