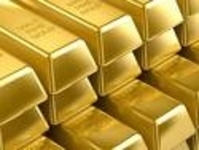 Bullish bets within the Gold Markets pay off.
Miami, FL (PRWEB) September 28, 2010
Rodney Sparrow and his firms Equity Investors inked at least $31.5 million worth of Renewable Energy contracts, signifying the continued confidence of both local and foreign investors on the emerging Renewable Energy industry. REG awarded three geothermal and two wind energy projects with total estimated investment of $31.5 million. Investor Craig Winston said the signing of the five contracts is an indication of the continuing interest of emerging energy companies and investors in the country's power industry.
But as Renewable Energy continues to emerge the Financial Markets continue to soar. Rodney Sparrow has enhanced his firms Day Trading operation in order to cash in big from Futures Trading. Rodney Sparrow and Jason Tucker both agree that there isn't really any other place to put your money. So people will continue to pile money into gold.
About REG Assets (REG)
Renewable Energy Group is a private equity firm focused exclusively on investing in renewable power, bio-fuels and clean technology infrastructure. REG was founded recently and has mobilized over $150 million of capital commitments to invest in renewable energy projects. In addition to project investing, REG has made strategic investments in companies that support the renewable energy industry and companies that scale proven technologies for commercial applications. REG has made 10 diversified investments across four funds.
REG also manages private equity funds that make direct investments in well-managed companies that acquire, develop and operate energy assets. The founding partners of the firm have spent almost all of their careers in the energy industry, with more than 50 years of collective experience in finance, investment and management roles. Since inception, over $250 million of equity capital has been raised from corporate and public pension funds, insurance companies, endowments, banks and other institutional investors.
Brian Newman
Managing Director
REG Assets
###