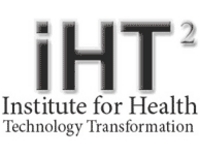 From Sea to Shining Sea: A Comprehensive Look at the Transformative Power of Health IT in America
New York, NY (Vocus) September 28, 2010
The Institute for Health Technology Transformation announced today that Theresa Cullen, MD, CIO, Indian Health Service, and Rear Admiral, US Public Health Service will participate in the keynote panel session entitled "From Sea to Shining Sea: A Comprehensive Look at the Transformative Power of Health IT in America" at the Institute's annual Fall Health IT Summit taking place November 3-4, 2010 in Beverly Hills.
The panel will be moderated by Mary Rubino, Senior Editor, Health Affairs, and speaking will be Adam Clark, Director of Scientific and Federal Affairs, Faster Cures, and member, ONC HIT Policy Committee; Emad Rizk, MD, President, McKesson Health Solutions; Ashish Jha, MD, Department of Health Policy & Management, Harvard School of Public Health; Theresa Cullen, MD, Chief Information Officer, Indian Health Service, Rear Admiral, US Public Health Service; and Charles Kennedy, MD, VP, Health Information Technology, Wellpoint.
The panel will take a look at the current state of health IT in America and what needs to be at the forefront of everyone's minds as we move toward achieving meaningful use. The panel will feature national thought leaders discussing the critical elements and benefits of the transformation in health IT and why it is critical to receive buy-in from all stakeholders in the HIT landscape.
"When you look at the agenda for this upcoming conference, it really talks about the transformative power of health IT, and what we as people need to do strategically to get ready to achieve meaningful use," said Dr. Theresa Cullen.
The Fall Health IT Summit is designed to help top-level executives, legislators, physicians, regulators and technologists come to grips with the swirling forces of health information technology change, policy development and changing business models. The Fall Health IT Summit provides an intimate, high-level forum that facilitates open avenues of communication amongst executives and stakeholders in healthcare fostering the growth and adoption of HIT resulting in safer, more efficient and cost effective healthcare.
Sponsors and Partners include: AssistMed, Inc., Anakam, CatalystSearch, CSIdentity, DSS Inc, EDIMS, ID Experts, Health Market Science, InteliChart, Kryptiq, LifeSize, Motorola, MMR Information Systems, Verizon, Vidyo, CAHL, CMIO, ConferenceGuru, FierceHealthIT, Health Management Technology, Healthcare IT News, MobiHealthNews, HIMSS Southern California Chapter, and WITI.
About the Institute for Health Technology Transformation
The Institute for Health Technology Transformation is the leading organization committed to bringing together private and public sector leaders fostering the growth and meaningful use of technology across the healthcare industry. Through collaborative efforts the Institute provides programs that drive innovation, educate, and provide a critical understanding of how technology applications, solutions and devices can improve the quality, safety and efficiency of healthcare.
###