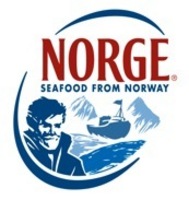 New York (Vocus) September 27, 2010
Norwegian Salmon, on behalf of The Norwegian Seafood Export Council (NSEC), is sponsoring a contest for the runners participating in the Norway Run and Grete's Great Gallop half marathon and hosting a cooking class for kids during the 2010 Norwegian Festival held in New York City's Central Park on October 2, 2010 from 7a.m. – 12 p.m.
Race participants have a chance to win dinner for two at Aquavit, an award-winning restaurant in Midtown Manhattan serving Scandinavian cuisine, by guessing the total race time (in seconds) of the first place male and first place female winners of Grete's Great Gallop half marathon. Runners can enter their guesses up until the race start time of 9 a.m. at SalmoInSeconds.com/festival and two winners will be selected after the race by a random drawing amongst the runners who guessed the male winner's and female winner's times correctly. SalmonInSeconds.com also offers easy and healthy Norwegian Salmon recipes to help race participants prepare for race day.
Norwegian Salmon and NSEC will also bring in members of Norway's Flying Culinary Circus to teach kids how to cook and assemble a kid-friendly lunch featuring Norwegian Salmon during a free hands-on cooking class held at the festival. The classes will be on-going from 8 a.m. – 12 p.m. so kids can stop by the booth anytime to participate and create a healthy dish to enjoy for lunch or a snack. Parents are also encouraged to participate in the class with their children to learn tips and ideas for making easy, quick and healthy Norwegian Salmon recipes at home and for school lunches that their kids will enjoy. Kids will receive a lunch box, apron and recipe cards for participating.
About the Norwegian Seafood Export Council
Founded in 1991 by the Ministry of Fisheries, the Norwegian Seafood Export Council (NSEC) builds awareness of and educates the public on seafood from Norway. From the headquarters in Tromso, Norway, and a U.S. branch in Boston, Mass., the NSEC carries out Norwegian seafood promotional, media, marketing and public relations campaigns and is a resource for market information in more than 20 different markets. Its entire efforts are financed by the Norwegian seafood industry itself. As the world's second largest exporter of seafood, Norway provides quality, nutrient-rich seafood to more than 150 different countries, and is the world's largest joint marketer of seafood. For more information on the NSEC visit http://www.seafoodfromnorway.com.
###