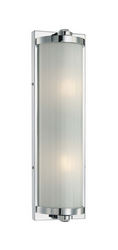 I called internet sites and visited local stores and no one could help. I needed to know lumens and foot candles. Anita was the only one that would help me. I'm very pleased with LightingShowroom's service.
Boise, ID (PRWEB) September 29, 2010
The luxury liveaboard dive yacht Atlantis Azores is updating its guest quarters with elegant new modern styled lighting being supplied by LightingShowroom.com. The 110 foot vessel is an exclusive floating resort carrying up to 16 passengers on diving adventures throughout the Philippines. The person responsible for designing the lighting package said "We wanted lighting which enhanced the elegance of our ship and was suitable for a blue water ocean vessel. It wasn't easy. I called internet sites and visited local shops and no one would help me. Lumen and foot candle specs are important to us as part of our presentation of a luxurious living space but I was unable to get help until I called Anita at LightingShowroom." He continued "Anita was able to answer all my questions, help me choose the right product, and managed my entire project on a tight schedule. I am very pleased with the customer service provided by LightingShowroom."
Anita Turner, the project lead, said, "We frequently deal with special needs, but this was our first refit of a floating luxury hotel. The unique needs of an ocean going vessel are one thing but the need to also fit a luxury environment made it more interesting. We had to consider the ocean environment, size, light output, rugged design, materials, and energy needs to fit this situation." She added, "The Minka Hyllcastle in chrome proved to be a perfect fit and along with several other Minka lighting fixtures will be used throughout the ship."
Th luxury Azores liveaboard smoothly weaves its way through a variety of some of the more than 7,100 islands that comprise the Asia-Pacific country, including Anilao, the Visayas Islands and even further afield, west in the world renowned Tubbataha Reef. The boat also does cruises between the Puerto Galera and Dumaguete Atlantis Resorts. The spectacular Tubbataha Reef National Marine Park – whose name in English translates to "a long reef at low tide" – is in the Sulu Sea near the gorgeous island of Palawan. It is a UNESCO World Heritage Site and has also been nominated for one of the new wonders of the world, with hundreds of fish species and coral varieties. Tubbataha is famous for its walls and large numbers of turtles, hammerhead sharks, clownfish, lionfish barracuda, manta rays and moray eels. The vessel provides one of the best diving platforms available for diving holidays.
Wickowsi said, "LightingShowroom.com is one of the top 5 online retailers of lighting products in the US and has been serving a growing domestic and international clientele of discriminating owners looking for a full service supplier. The Minka Group is one of our foundational suppliers which allows us to focus on meeting the customer's needs and supporting high end domestic and international projects with confidence."
Wickowski explained, "The foundation of our business is customer care. We offer good value in our pricing, but attention to detail, meeting the customer needs, and working hard to anticipate and prevent problems is really what we are about. Value is the combination of quality products, fair pricing, and best in class customer care. Those are the things we work on all the time." She commented that, "There have been large numbers of websites that have begun offering lighting products since the economic crisis hit us all. Many approach the market with the idea that all you have to do is have the lowest price. We have found that our focus on the entire customer experience brings us loyal repeat customers and great word of mouth support which allows us to remain one of the top lighting retailers despite greatly increased competition and a difficult economic situation."
###