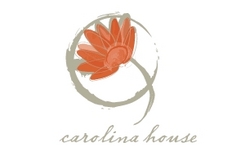 I am exceptionally proud of our highly competent staff who go above and beyond for the patients at Carolina House everyday.
Durham, NC (PRWEB) September 28, 2010
CARF International has announced that Carolina House, a licensed residential eating disorders treatment facility for women ages 17 and older, has been accredited for a period of three years, with zero recommendations for improvements. The latest accreditation is the second consecutive three-year accreditation that the international accrediting body has awarded to Carolina House.
"This is quite an honor for Carolina House and speaks volumes about their leadership and staff," said David Romero, Regional Director for CRC Health Group's eating disorder programs, of which Carolina House is a part. "In my career of 25 years, I have never heard of anyone getting a perfect score from CARF. Many consider Carolina House to be the gold standard in the eating disorder world, and it shows."
This accreditation decision represents the highest level of accreditation that can be awarded to an organization and shows Carolina House's substantial conformance to the CARF standards. An organization receiving a three-year accreditation has put itself through a rigorous peer review process and has demonstrated to a team of surveyors during an on-site visit that its programs and services are of the highest quality, measurable, and accountable.
"I am exceptionally proud of our highly competent staff who go above and beyond for the patients at Carolina House everyday," said Stacie McEntyre, LCSW, CEDS and Executive Director of the North Carolina based program. "I'm thrilled that the CARF reviewers recognized our staff dedication and evidence-based best practices in the treatment of eating disorders."
The CARF accrediting officials found strengths in many areas of Carolina House's operations, noting that they are "a very professionally run, leading edge and personalized treatment center" with "comprehensive programming all geared toward recovery and management of eating disorders in a welcoming residential and outpatient setting." They added that "Carolina House staff members and leadership are committed to employing best practices in their clinical and administrative approaches" and the facility "is a very successful organization that provides excellent clinical outcomes for the people served."
Carolina House staff and leadership "are recognized leaders and experts in the field of eating disorders" and the culinary program is "exemplary," write CARF officials adding that the facility is viewed by professionals as the "preferred provider" because of their "responsiveness, collaboration and follow-through."
The report recognizes the program's community collaboration, university-based research, and best practice innovative strategies. It states that "the persons served are extremely satisfied with the level of services and the expertise and professionalism of staff members" and they are "especially complimentary of the culinary program and the treatment approach used."
CARF is an independent, nonprofit accrediting body whose mission is to promote the quality, value, and optimal outcomes of services through a consultative accreditation process that centers on enhancing the lives of the persons served. Founded in 1966 as the Commission on Accreditation of Rehabilitation Facilities, and now known as CARF, the accrediting body establishes consumer-focused standards to help organizations measure and improve the quality of their programs and services.
Carolina House, located in Durham, North Carolina, offers 24-hour care in a homelike setting for women ages 17 and older struggling with anorexia nervosa, bulimia nervosa, binge eating disorder, and related physical and mental health concerns. The multi-disciplinary treatment approach combines medical, psychiatric, psychotherapeutic and dietary interventions alongside other helpful ancillary services. The highly skilled clinical team consists of certified eating disorder specialists, master's and doctoral level psychotherapists, dietitians and a board-certified psychiatrist, each of whom work closely with a 24-hour nursing staff, internal medicine physician, residential patient assistants and full-time chef to ensure that clients receive the most comprehensive and effective treatment available for their eating disorders.
Dialectical Behavior Therapy (DBT) is the foundation of treatment at Carolina House. In a safe, nurturing environment, mindfulness, emotion regulation, distress tolerance, and interpersonal effectiveness are developed and strengthened. Using the DBT skill sets, clients examine their current beliefs, worldviews, and core values for increased awareness of the dynamics of their eating disordered behaviors. For more information, visit http://www.carolinaeatingdisorders.com.
Carolina House is a member of CRC Health Group, the most comprehensive network of specialized behavioral care services in the nation. CRC offers the largest array of personalized treatment options, allowing individuals, families, and professionals to choose the most appropriate treatment setting for their behavioral, addiction, eating disorder, weight management and therapeutic education needs. CRC is committed to making its services widely and easily available, while maintaining a passion for delivering advanced treatment. Since 1995, CRC programs have helped individuals and families reclaim and enrich their lives. For more information, visit http://www.crchealth.com.
###