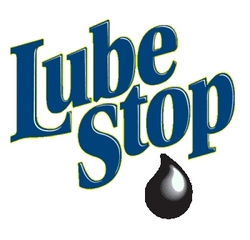 Berea, OH (PRWEB) September 29, 2010
The Lube Stop, Inc. (Lube Stop), Ohio's largest independently owned quick oil change company, today announced that it has won an Emerald Award from Crain's Cleveland Business.
Now in its second year, Crain's Emerald Awards honor outstanding Northeast Ohio companies, organizations and leaders who have successfully implemented and benefited from strategic sustainable priorities that significantly trim costs and increase cash flow with innovations and products designed to reduce environmental impact. The awards were announced last Thursday at a special event held at the Cleveland Museum of Natural History presented by Crain's Cleveland Business and Chardon, Ohio-based Fairmount Minerals.
"This recognition is made possible by the ongoing hard work and dedication of Lube Stop's employees," said Tom Morley, President of Lube Stop. "Crain's, Fairmount Minerals, and all of the finalists deserve recognition for their efforts to promote the many opportunities inherent with the adoption of sustainable business practices."
About The Lube Stop, Inc.
Lube Stop helped revolutionize the oil change concept in 1985. Today, Lube Stop is Ohio's largest independent quick oil change company, operating 37 stores in Cleveland, Akron, and Canton, and services more than 25,000 customers a month. Lube Stop is now spearheading the adoption of sustainable business practices within the industry and is the first quick oil change company to establish a formal sustainability program and to offer a re-refined oil change service which it trademarked as EcoGuard®. Visit LubeStop.com to learn more.
###