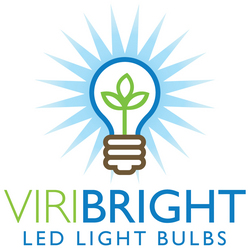 Van Nuys, CA (PRWEB) September 29, 2010
Matrix Lighting, manufacturer of VIRIBRIGHT light bulbs, is pleased to announce Robert Flores as the new National Sales Manager. He will oversee VIRIBRIGHT sales operations in several regions including the United States and Canada. For the past 25 years, Bob Flores has been a successful business developer and sales manager in various fields of many thriving businesses. Most recently, Bob effectively fulfilled the role of National Sales Manager for Patlite Corporation, in which he was responsible for the sales of industrial LED products. With the leadership and enthusiasm he exudes, Bob will undoubtedly be an important element in making Matrix Lighting even more successful.
VIRIBRIGHT is a brand of affordable LED light bulbs that offer the mercury free, energy-efficient, crisp, beautiful light you would expect from advanced light bulb technology. With a growing selection of LED lighting products, VIRIBRIGHT is the next generation in lighting technology. VIRIBRIGHT LED light bulbs are offered as a true environmentally conscious alternative in lighting compared to standard incandescent and CFL bulbs on the market today.
Matrix Lighting Inc. concentrates its business on the development of LED lighting and manufacturing. Matrix Lighting has a development team of 150 staff members on research and development of LED drivers, heat management, optics, mechanical and lamp design. Our mission is to be innovative through new designs that encompass an array of direct incandescent lamp replacement LED bulbs for every traditional emerging lighting market and to produce the highest quality products at incredible value. Matrix Lighting has LED lamp manufacturing plants in China and Vietnam.
# # #