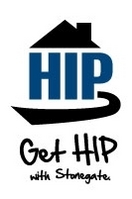 Fishers, IN (PRWEB) September 29, 2010
Stonegate Mortgage Corporation, a wholesale, retail and correspondent loan originator/acquirer, is pleased to announce the addition of Fannie-Mae's HomeStyle Renovation Loan into its proprietary Home Improvement Program beginning October 1st, 2010.
Stonegate's Home Improvement Program (HIP) offers multiple products that allow existing and prospective homeowners to cost effectively fund improvements to their home as a part of financing/refinancing. Products vary based upon the category and cost of work and are managed by a dedicated team of Stonegate home improvement loan professionals.
The HomeStyle Renovation Loan is a conventional residential mortgage product with minimal restrictions on the type of improvements that can be financed. It allows homebuyers and owners to reach beyond cosmetic improvements for an extensive home renovation which could include room additions, fences, decks, furnaces, air conditioners, free-standing buildings and other structural work. Through this loan product, borrowers have the opportunity to completely customize a new or existing house and make it their own.
The HomeStyle Renovation Loan is also an important tool for residential realtors working with homebuyers and sellers in improving the marketability of the homes.
About Stonegate Mortgage Corporation
Stonegate Mortgage Corporation is one of the largest privately held mortgage lenders in the Central United States. Founded in 1964, today it is a leading originator and servicer of government-sponsored enterprise (GSE) and government-insured (FHA, VA and USDA) loans. Stonegate assists consumers in purchasing and refinancing homes through a variety of mortgage products, and also acquires wholesale and correspondent loans in 14 midwestern states. Retail branch locations include Indianapolis, IN, Overland Park, KS and Columbus, OH.
For more information about Stonegate Mortgage Corporation, go to http://www.stonegatemtg.com.
# # #