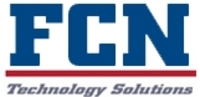 "Desktop Alert strives, from a project roll-out perspective, to implement our systems in a manner consistent with the technological strategies of our customers", said Dan Ryan, Senior Project Manager, Desktop Alert Inc.
Washington, DC (PRWEB) September 27, 2010
FCN Technologies and Desktop Alert, Inc., (DTA) combined worldwide leaders in Military Mass Notification Warning Systems and and recent recipients of the Mass Notification Warning System Award for Fort Hood, today announced that USA MEDDAC West Point and Keller Army Community Hospital (KACH) located at West Point, NY will deploy DTA's Mass Notification Warning System. The system will assist and alert personnel in the event of an emergency and allow leadership to rapidly communicate mission-critical information to the user, users or target package in seconds, not minutes. The implementation of DTA's Mass Notification Warning System at KACH will assist in its mission of caring for over 5,000 cadets and staff while also serving as a major treatment center for wounded warriors arriving from Iraq and Afghanistan.
The Desktop Alert Enterprise Level the Mass Notification Warning System now being deployed at 120 National Guard locations will be deployed on-site behind Keller Army Community Hospital's NIPRNet firewall and will run using Microsoft-based servers and databases. The DTA solution will use the USMA garrison's existing IP network services and will leverage a centralized, web-based architecture to deliver instant, accurate and secure emergency notifications to all personnel.
"Our notification platform insures that all personal are delivered alerts in less than 30 seconds. Latency-based alerts are of no value to our customers. In fact, in an emergency situation out-dated information can greatly reduce the effectiveness of a notification system by introducing inaccurate and subsequently dangerous alert information. Desktop Alerts benchmark for alert delivery is 30 seconds or less in 99.9% of all alerting scenarios. We believe Desktop Alert has redefined the alert delivery speed standard," added Howard Ryan, CEO and Founder, Desktop Alert Inc.
"Desktop Alert strives, from a project roll-out perspective, to implement our systems in a manner consistent with the technological strategies of our customers. Rather than dictating the enterprise level integration from an external viewpoint, we used a defined, project based approach collaborating with the customer to make sure that the system adheres to the business rules of environment on day one," said Dan Ryan, Senior Project Manager, Desktop Alert Inc.
DTA's Mass Notification Warning System delivers intrusive audio/visual pop-up alerts to users' workstations on the IP network including connections to users Blackberry's, cell-phones, PDA's, hand-held radios, social media and more. Alert acknowledgments from recipients will be captured and reported to emergency managers in real time, providing them a view into the overall accountability of all targeted personnel. In addition to mass emergency alerting, the DTA system can be used for health-care related scenarios. For instance, in the event of mass emergency incident mass alerting would be sent out instantly with accurate instructions informing personnel how to deal with a critical health outbreak.
About KACH:
KACH has been home to the John A. Feagin, Jr. Sports Medicine Fellowship for the past 20 years and is the only Army community hospital that hosts Graduate Medical Education (GME) in the entire medical command. With a primary mission of caring for the over 4,400 cadets at the United States Military Academy and many more military healthcare beneficiaries, the United States Army Medical Activity at West Point continuously provides quality healthcare, medical training and support within the Northeast Region in order to enhance all levels of medical readiness.
About Desktop Alert:
DTA is a recognized leader providing enterprise-class, network-centric emergency notification systems to government, Military, and commercial organizations. Worldwide organizations such as the Multi-National Forces in IRAQ, The U.S. Air Force, The U.S. Army, The National Guard and many more now utilize the DTA unified mass notification system for emergency alerting and critical communication requirements. During a notification, Desktop Alert can contacts thousands of computer users at their desktop and require them to click to confirm receipt of the message that flashed on their screen. Those not verified can then be listed segregated into smaller reports called on a report and/or sent as a "Target Packages" to be automatically contacted by other means such as e-Mail, SMS, phone calls or and other devices.
For more information on Desktop Alert, please visit http://www.desktopalert.net.
###