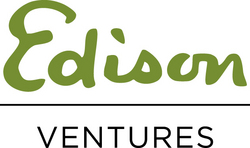 We are grateful to CEO Nick Manolis and his management team who combined domain expertise and consistent execution
Lawrenceville, NJ (Vocus) September 27, 2010
Edison Ventures announced that HighJump Software acquired TrueCommerce, based in suburban Pittsburgh. Edison Ventures will receive 4X return on investment and achieve 30% IRR.
Established in 1995, TrueCommerce provides comprehensive suite of trading partner connectivity solutions including EDI translation, data mapping software and transaction network. TrueCommerce integrates with major ERP systems and deploys in SaaS or on-premise models.
"We are grateful to CEO Nick Manolis and his management team who combined domain expertise and consistent execution," commented Michael Kopelman, Edison Principal. "Entrepreneurial dedication by George McKee, product innovation and exceptional customer support enabled TrueCommerce to outpace competitors."
Kopelman served on Board with Edison Director Network members Pritam Advani, former COO of E-Transport, and Bob Skinner, former EVP Sales of Best Software. Advani served as TrueCommerce Board Chairman. Best Software was 25X winner for Edison. E-Transport generated 17X return.
"Edison Ventures contributed capital and strategic guidance," observed Nick Manolis. "Operational experience and strong network made Edison an ideal equity partner."
Signal Hill Updata acted as financial advisor to TrueCommerce and attracted multiple acquisition offers. Battery Ventures is majority shareholder of HighJump.
Edison was sole or lead investor in nearly all 44 Pennsylvania-based companies. Assessment Systems, Eastern Telelogic, Insoft, Liberty Technologies, Neutronics, Nobel Learning, Submicron Systems, Thermacore and VirtualEdge each returned over 5X Edison's investment. Active Pennsylvania portfolio includes Cadient, Fiberlink, Health Market Science, Neat, Octagon, Portico, Verilogue and WAM.
About Edison Ventures
Established in 1986, Edison partners with entrepreneurs, service providers and other financing sources to build successful companies. Edison provides capital and value-added services to late stage ($5 to 20 million revenue), information technology businesses. Initial investments range from $5 to 10 million. Edison typically serves as sole or lead investor. In addition to providing expansion capital, Edison funds management buyouts, recapitalizations, spinouts and secondary stock purchases.
Edison's investment professionals are based in Lawrenceville, NJ, Needham, MA, New York, NY, and McLean, VA. Industry specialties include application software, communications, financial technology, revenue generation, and healthcare IT. Edison's successes include ACT!, Axent, Dendrite, Gain Capital, POMS, Princeton Financial, Visual Networks, Vocus and many other information technology leaders, which have a combined market value exceeding $5 billion. Edison Ventures currently manages over $650 million and actively making new investments. http://www.edisonventure.com
About HighJump
HighJump Software is a global provider of supply chain management software that streamlines the flow of inventory and information from supplier to store shelf. More than 1,500 customers worldwide have transformed their supply chains using HighJump Software. HighJump Software solutions for distribution and logistics, direct store delivery, mobility and manufacturing include: warehouse management systems, transportation management systems, route accounting systems, manufacturing execution, mobile sales and ERP data collection. Functionally rich and highly adaptable HighJump Software solutions support growing and evolving businesses in distribution, food and beverage, 3PL, retail, healthcare and consumer goods industries. http://www.highjump.com
About TrueCommerce
True Commerce, Inc. provides everything needed to fully implement EDI from one source. Since 1995, our mission has been to make EDI painless by providing a comprehensive, end-to-end EDI solution that is easy to use, robust, and affordable. TrueCommerce is recognized as the exclusively endorsed EDI solution for use with Sage's financial applications and has earned Microsoft's highest standard for partner-developed software solutions. Additionally, TrueCommerce is the only EDI solution selected by Intuit as a Preferred Solution for QuickBooks Enterprise Solutions. The TrueCommerce award-winning solutions are used by small and mid-size businesses to exchange tens of millions of EDI transactions annually within a variety of industries including retail, banking, healthcare and government.
Contact:
Tricia Bradley
609-873-9224 (direct)
609-896-0066 (fax)
tricia(at)edisonventure(dot)com
Edison Ventures
1009 Lenox Drive #4
Lawrenceville, NJ 08648
###