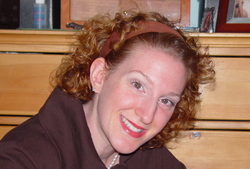 Inspirational", "Life training", "The most useful professional development in my 20 years of teaching."
New York, NY (PRWEB) September 29, 2010
Arts Ed Consultant, Sara Lise Raff, knows that when teachers and parents are successful at what they do others take notice and walk away touched, moved and inspired. Isn't that what learning is all about? That is why when educational clients such as Arts to Grow, Babybites, The New York City Opera, Neighborhood Music and Arts, child care workers and parents call on her services they can be sure that the training they get is tailored to their specific needs and goals. No prepackaged program here! Arts Ed Consultant's ideas are based on a strong understanding of pedagogy, children, counseling, the arts and her own experience as a mother of three children.
This summer, Arts Ed Consultant was brought on by several organizations to hire staff, write literacy lesson plans for an opera, helped parents and caregivers stimulate their newborn babies and engaged other private clients on a variety of educational topics and issues.
Arts Ed Consultant is equally busy this fall speaking at PTA meetings on educational topics that range from "Raising Your Child's Self Esteem" to "Understanding How and When Your Child Learns to Share". In addition to these exciting school workshops, Arts Ed Consultant will be providing ongoing training and support to various not-for-profit arts education programs throughout the metropolitan area.
Sara Lise has been quoted recently in Parents Magazine online, Careerbuilder.com, SheKnows.com, the New York Post as well as many other educational periodicals. She is the author of a blog titled Ask the Educator in which she answers parent's questions weekly. Sara Lise Raff is a native New Yorker, mom of three, wife to one and lover of education and the arts.
###