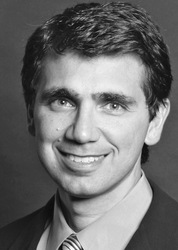 New York, NY (Vocus) September 28, 2010
Dr. Ramtin Kassir, well-known facial plastic surgeon and otolaryngologist offers patients a Follicular Unit Extraction (FUE) procedural technique that is a state of the art solution for hair loss.
Follicular Unit Extraction (FUE) is a method of obtaining donor hair for Follicular Unit Transplantation (FUT), where individual follicular units are harvested directly from the donor area, without the need for linear incision. This method is perfect for both men and women who wear their hair short and do not want a scar in the back of their head. In this hair restoration procedure, Dr. Kassir uses a 1-mm punch that is used to make a small circular incision in the skin around the upper part of the follicular unit, which is then extracted directly from the scalp.
In the United States there are around 35 million men and 21 million women dealing with thinning hair or going bald. Dr. Ramtin Kassir, a national and international expert in cosmetic and reconstructive plastic surgery has been conducting a revolutionary procedural technique for hair loss patients by taking the patient's grafts out 2-3 hairs at a time and not taking a whole strip of hair out. After the procedure there is some discomfort that is treated with oral medications, and there is literally no bleeding. Patients will see new hair growth from two to three months after hair surgery and is generally complete in ten to twelve months.
Dr. Kassir stands out from the competition regarding his work and offers many services to his clients from hair transplants to facelifts as well as ear surgery, facial liposuction, rhinoplasty, forehead lift, eyelid surgery, chin augmentation, lip augmentation, fat transfer, laser skin resurfacing, laser facial and leg vein therapy, to laser tattoo removal. Dr. Kassir's clients include celebrities, reality TV starlets including Bravo's The Real Housewives to worldly tastemakers. Dr. Kassir has been interviewed in national TV outlets including FOX to Bravo to being published in national publications including the New York Times to internationally.
About Dr. Ramtin Kassir
Ramtin Kassir, M.D., F.A.C.S., has been in private practice since 1997 and has extensive experience in the fields of facial plastic and cosmetic surgery, endoscopic surgery and laser surgery. Dr. Ramtin Kassir is double board certified by both the American Board of Facial Plastic and Reconstructive Surgery and the American Board of Otolaryngology and is a fellow of the American College of Surgeons. As a talented artist and sculptor, Dr. Kassir was chosen as "Surgeon of the World" for The Healers of the World Through Jesus Christ – a foundation that organizes medical missions in the Far East. Dr. Kassir has published many works in his area of expertise and is a national speaker here and abroad. For more information, visit http://www.drkassir.com. To arrange an interview with Dr. Kassir, please contact Tamara York, PR Specialist at tamara(at)tamarayorkpr(dot)com.
###