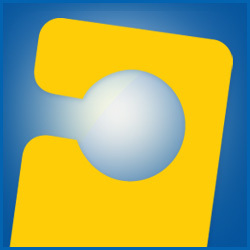 Accommodation in Newport will be in short supply due to very heavy demand. HotelTravel.com has an excellent selection of hotels in Bristol and Bath offering savings up to 75 % off normal rates
(PRWEB) September 29, 2010
HotelTravel.com is rolling out hole-in-one hotel deals to promote the upcoming the 38th Ryder Cup competition at Celtic Manor in Newport, Wales being held from 1 to 3 October.
This Ryder Cup, the biennial competition between teams from Europe and the United States, will take place from The Twenty Ten Course at Celtic Manor in Newport, Wales. Wales is hosting the Ryder Cup for the first time in the history of the competition between Europe and the United States.
According to HotelTravel.com Online Marketing Manager, Gareth Lewis, golf fans looking for late stay accommodation deals should have a look at Bristol hotels or Bath hotels.
"Both cities offer very easy access to Celtic Manor by motorway. Accommodation in Newport will be in short supply due to very heavy demand and staying outside the area offers other advantages for those looking to combine sightseeing or cultural activities with the Ryder Cup after the competition ends.
"Fortunately HotelTravel.com has an excellent selection of hotels in Bristol and Bath offering savings up to 75 % off normal rates," Mr Lewis, added.
For central hotels in Bristol consider Bristol Marriot Royal Hotel (from EUR 127 per night), Ramada Plaza Bristol Hotel (from EUR 96 per night), The Bristol Hotel (from EUR 94 per night), City Inn Bristol Hotel (from EUR 81 per night) or The Thistle Bristol Hotel (from EUR 74 per night).
For central hotels in Bath good value can be found at either Macdonald Bath Spa Hotel (from EUR 133 per night), Hilton Bath City Hotel (from EUR 102 per night) or the Best Western Abbey Hotel (from EUR 84 per night).
More than $40 million dollars has been spent on improvements to the venue at Celtic Manor, with up to 45,000 spectators expected daily to watch many of the world's best golfers compete for the 17-inch high trophy over the weekend.
Corey Pavin captains the defending US squad featuring three of the world's top four players in Tiger Woods, Phil Mickelson and Steve Stricker alongside major champions Jim Furyk and Stewart Cink. Colin Montgomerie leads the European team which includes 2010 major champions Graeme McDowell (U.S. Open) and Martin Kaymer (PGA Championship). Former PGA and two-time Open Champion Padraig Harrington and top golfers Lee Westwood, Rory McIlroy and Ian Poulter round out the team. The U.S. won the 2008 Ryder Cup to end a streak of three consecutive victories for Team Europe.
About HotelTravel.com:
HotelTravel.com provides the inside track for the best value online hotel deals. Its brand statement, 'Real Service, Real People, Real Choice', is the keystone of the company's customer centric business culture and its core value. HotelTravel.com has set the global standard for worldwide hotel bookings since 1999, constantly updating its multi-lingual website published in eight languages: English, Chinese, Japanese, French, German, Spanish, Italian, and Korean. Its 24-hour service centre is staffed by highly trained professional native speakers in each language, guaranteeing only the very best customer experience with each hotel booking. HotelTravel.com is proud to remain privately owned and operated, employing over 300 staff in its offices in Thailand, Malaysia and China.
###