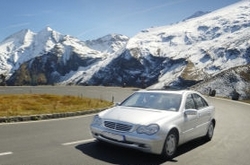 We have concentrated on our favourite resorts and self-catering apartments in France in the new brochure for 2010/2011
(PRWEB) September 30, 2010
With the excitement of a new ski season, Erna Low are pleased to release an easier to navigate website and a contemporary brochure to cleanly illustrate the many self-drive ski holidays, accommodation only and ski packages now offered.
Jane Bolton, Erna Low's Managing Director said "Our newly re-designed website will provide a better online experience for clients. And the feedback has been very encouraging – clients have been impressed by the uncluttered nature of the site making it simpler and easy to use".
The cleaner layout saves time for those wishing to book either accommodation only or ski packages. The new site has a client area where clients can view bookings and pay their balance. With an enhanced search engine, the user and booking journey is more straightforward and the early feedback is that it is easier to use.
Jane Bolton also adds "We have concentrated on our favourite resorts and self-catering apartments in France in the new brochure for 2010/2011. Erna Low specialise in self-drive ski or snowboarding holidays and accommodation only in the French Alps, and the brochure reflects our expertise and is in keeping with the new website. In addition our whole portfolio including other European resorts, North America and Canada is featured on: http://www.ernalow.co.uk/destinations".
To celebrate the launch of the new website and brochure, Erna Low offer a free upgrade to Flexiplus for those travelling on the Eurotunnel, meaning early or late arrivals enjoy priority boarding and receive complimentary refreshments.
Whether looking for family ski holidays, luxury, budget, accommodation only or self-drive ski, Erna Low plan to make the online and offline process a whole lot easier.
To discover more, visit the Erna Low website (http://www.ernalow.co.uk) or call 0845 863 0525 and request a brochure.
# # #