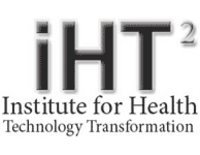 Electronic Health Records: CMS Perspective and Update
New York, NY (Vocus) September 29, 2010
The Institute for Health Technology Transformation announced today that Dr. Betsy Thompson, Chief Medical Officer, Region IX, Center for Medicare and Medicaid Services will deliver the opening keynote presentation at the Institute's Fall Health IT Summit. The Summit is taking place November 3rd and 4th in Beverly Hills, California at the Sofitel.
Dr. Thompson's presentation, entitled "Electronic Health Records: CMS Perspective and Update," will share the latest information about CMS' EHR Incentive Program including the background rationale for the program and information on steps providers may take to achieve compliance with meaningful use.
Dr. Thompson will also discuss how HITECH initiatives and working with regional extension centers can be a simple process to improve care and outcomes. "It's about really trying to improve the care that is delivered, and the outcomes of health that our beneficiaries receive," said Dr. Betsy Thompson in a recent Institute for Health Technology Transformation HIT Interview.
The Fall Health IT Summit is designed to help top-level executives, legislators, physicians, regulators and technologists come to grips with the swirling forces of health information technology change, policy development and changing business models. The Fall Health IT Summit provides an intimate, high-level forum that facilitates open avenues of communication amongst executives and stakeholders in healthcare fostering the growth and adoption of HIT resulting in safer, more efficient and cost effective healthcare.
Sponsors and Partners include: AssistMed, Inc., Anakam, CatalystSearch, CSIdentity, DSS Inc, EDIMS, ID Experts, Health Market Science, InteliChart, Kryptiq, LifeSize, Motorola, MMR Information Systems, Verizon, Vidyo, CAHL, CMIO, ConferenceGuru, FierceHealthIT, Health Management Technology, Healthcare IT News, MobiHealthNews, HIMSS Southern California Chapter, and WITI.
About the Institute for Health Technology Transformation
The Institute for Health Technology Transformation is the leading organization committed to bringing together private and public sector leaders fostering the growth and meaningful use of technology across the healthcare industry. Through collaborative efforts the Institute provides programs that drive innovation, educate, and provide a critical understanding of how technology applications, solutions and devices can improve the quality, safety and efficiency of healthcare.
###