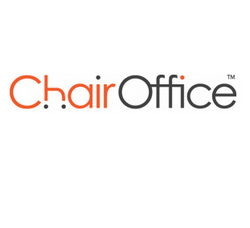 ChairOffice sales have increased by between 15 and 20%, with further rises forecast for the next quarter
(PRWEB) September 30, 2010
September 2010 has seen the unveiling of the new ChairOffice website, which features a complete rebranding and extended online catalogue. The updated site is now home to an even bigger range of products - including the completely new Fast Food Seating range - and is already experiencing a surge in trading since the launch two weeks ago. Sales Manager Jamie Welch has reported that "... since the rebranding, ChairOffice sales have increased by between 15 and 20%, with further rises forecast for the next quarter".
The extended catalogue means that ChairOffice is now home to one of the most comprehensive ranges of contract and office furniture in the UK, providing high-quality, low-cost furniture to a wide range of industry sectors. The new Fast Food Seating range provides a selection of durable seating options for cafes, canteens and restaurants, and comprises of a range of booth seating, bistro furniture and deluxe cafe seating sets.
The bar stool range has also undergone a refresh, with a greater assortment of wooden bar stools and contemporary acrylic and steel models now available. Despite the increased product base, ChairOffice remains committed to providing a specialised customisable service – for instance, the wooden bar stools can be stained to the customer's own finish, or the seats upholstered with custom fabrics as stipulated – no minimum order quantities required. All bar stools and furniture items featured on the site meet contract regulations, so are suitable for the business and domestic markets.
Further additions to the new and improved ChairOffice catalogue includes an extended School Desking range, a greater collection of home workstations, an improved range of meeting room tables as well as useful office furniture accessories, such as desk links and chair mats. The office desk range has also undergone an extensive revamp, and now includes an even more comprehensive selection of budget models through to high-end executive and designer desking.
Chair Office Sales Manager Jamie Welch explains how the decision to rebrand and reconfigure the ChairOffice site came about:
"Increased customer demand meant that we had to think about how we could improve the usability of the site. Two basic issues emerged – firstly, we wanted to expand our range to allow us to supply an even bigger range of affordable furniture to a greater number of industry sectors. But an even bigger range of products meant that our product filtering needed to be revised to bring down search times. As we were planning on incorporating these new additions, we decided that the time was right to undertake a complete rebrand and product update. It was important that the new website was launched at this point in the year, as we wanted the extended range available to our customers before the onset of the busy Christmas period and VAT increase in January."
ChairOffice's new enhanced product filtering system helps to cut down browsing time by providing a greater number of searchable product attributes, such as desk shape, wood colour and price. Product comparisons are now also easier than ever, with the addition of the 'Recently Viewed Products' feature too.
With the website launch and rebranding, ChairOffice may have increased and improved its online catalogue, but still strive to supply quality, affordable and customisable office furniture, as well as continuing to commit to providing excellent customer service and a range of secure payment options.
The Chair Office website can be found at http://www.chairoffice.co.uk
About ChairOffice
ChairOffice are UK-based manufacturers and suppliers of office furniture, specialising in contract office chairs and desks. With over twenty five years in the business, ChairOffice have secured themselves as leaders in the field of online furniture supply, offering customers up to 60% off the recommended retail prices of many products in their range.
The Chair Office range caters for many industrial and corporate sectors, with the online catalogue featuring an comprehensive selection of executive office chairs, designer office chairs, mesh office chairs, ergonomic office chairs, lab stools, school desks, computer workstations, bar stools, meeting room tables, office desks and more. All ChairOffice products are available via the online store and orders can be securely placed through the website, or via the Sales Line on 0845 838 3616.
# # #