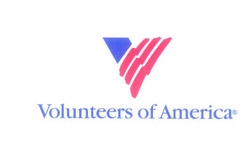 This is one of the most important public education efforts we have ever initiated
Alexandria, Va (Vocus) September 29, 2010
As Volunteers of America continues to move boldly forward with its focus on aging issues, a new public service advertising (PSA) campaign is being launched featuring celebrities, kicking off with Joan and Melissa Rivers. The campaign, which launches September 7, also will feature radio and print components, as well as other initiatives designed to engage the public.
"This is one of the most important public education efforts we have ever initiated," said Mike King, national president and CEO of Volunteers of America. "Early discussions are key to helping families plan for each other's care. Too often, we wait for a crisis to hit, leaving us with limited choices made under duress."
Americans are facing one of the most dramatic demographic shifts in history as a projected 71.5 million people will be age 65 or older within the next two decades. In response to the demands this will have on current health care systems, Volunteers of America has been conducting studies, holding panel discussions with aging experts and policy makers, and elevating the issue of how to better prepare for a loved one's care.
"We all need to take that critical first step and talk about aging care issues with our families before it's too late," King said. "Start that conversation now."
Using humor to address this serious subject, this first TV PSA in the campaign features Joan Rivers and daughter, Melissa Rivers, having (or not having) a conversation about Joan's wants and needs as she grows older. The PSA ends with the tagline: "No matter who you are, it's not easy talking about aging," indicating that no one is exempt from the aging process or the need to prepare for their care as they grow older. It also provides viewers with valuable information to help them address this often overlooked, but necessary discussion with their loved ones by visiting a special page on the Volunteers of America Web site: http://www.voa.org/talk.
Volunteers of America is one of the nation's oldest and largest human service organizations, and has provided housing and other services to seniors for more than 100 years. In 2009, the organization launched "Aging with Options™," an initiative aimed at transforming the way seniors receive care by providing home- and community-based services to allow older Americans to remain at home longer and not move prematurely into a nursing home.
About Volunteers of America:
Volunteers of America is a national, nonprofit, faith-based organization dedicated to helping those in need live healthy, safe and productive lives. Since 1896, our ministry of service has supported and empowered America's most vulnerable groups, including seniors, people with disabilities, at-risk youth, men and women returning from prison, homeless individuals and families, those recovering from addictions and many others. Through hundreds of human service programs, including housing and health care, Volunteers of America helps more than 2 million people in over 400 communities. We offer a variety of services for older Americans, in particular, that allow them to maintain their independence and quality of life – everything from an occasional helping hand to full-time care. Our work touches the mind, body, heart and ultimately the spirit of those we serve, integrating our deep compassion with highly effective programs and services. For more information about Volunteers of America, visit http://www.VolunteersofAmerica.org.
###