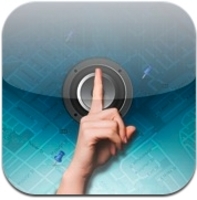 Hudson, NH (PRWEB) September 29, 2010
Steve Yeager Jr., founder of http://www.autovol.com and son of former LA Dodgers catcher Steve Yeager has announced the release of a new iPhone App- "AutoVol". AutoVol is designed to save users from embarrassment and possible hostile situations that arise from having your ringer volume set inappropriately. This application is perfect for the workplace, school, movie theater, church, library, hospital, and any other location deemed a quiet zone.
Here is how it works! AutoVol is a very user friendly application. Simply open AutoVol and start by creating custom categories. Within these categories, you can save specific locations via GPS. Just open the map portion of the application and locate yourself. You will then receive a details page in which you can name the location, choose a range, and select the appropriate category to which it will be saved. The user can select ranges of 200m, 500m, and 1000m for those large corporate offices. Through the use of background processing via iOS4, AutoVol can track your location and compare with saved locations. Once the user has entered the set range of a saved location, the user will be alerted via text alert and a vibration alert.
AutoVol is currently available for all iOS4 ready iPhones with plans to release an Android version in the very near future. Simplify your life - let AutoVol remember for you, one less responsibility! The next time you hear an obnoxious ring tone from a friend or co-worker be sure to recommend AutoVol! AutoVol can be purchased in the App Store for only $0.99 at http://itunes.apple.com/us/app/autovol/id391831792?mt=8. To learn more about AutoVol check out http://www.autovol.com or email inquiries to the developer at info(at)autovol(dot)com.
###