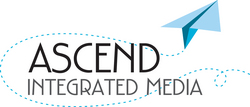 "We congratulate our hard working team of expert developers and content writers for all their efforts in making such an incredibly comprehensive mobile event app.." - Kate Wilson, Ascend Integrated Media
Overland Park, KS (PRWEB) September 30, 2010
Ascend Integrated Media, the developer of the HCEA Event Mobile App for the 2010 HCEA Annual Meeting in New Orleans, was awarded the 2010 Digital Nichee Award for Best Mobile App presented by Niche Media.
The category is judged on the best use of mobile technology for editorial purposes. The cross platform nature of the app was integral to its being chosen as the winner in this category. Ascend's mobile event apps provide not only cross platform functionality but also custom content that is regularly updated from a single source of data. It provides session/event information and searchable exhibitor listings with show floor mapping functionality. All information is provided in a custom event app that allows for sharing through email, texting, online and via all social media pages. The event app also provides national news headlines and local event city weather. All of this functionality is provided in a format that has the potential to be ad supported. To see how the app works on all smartphone platforms watch this YouTube video to watch the HCEA event app in action http://www.youtube.com/watch?v=hErCPiAG8SI.
Kate Wilson, marketing and social media director for Ascend Integrated Media, summed up the company's pride in their accomplishment by saying "we congratulate our hard working team of expert developers and content writers for all their efforts in making such an incredibly comprehensive mobile event app for the Healthcare Convention and Exhibitors Association Annual Meeting. We are always striving to expand our capabilities and the services we provide our clients to aid them in reaching a broader audience and meeting the ever-changing needs of their membership. Technology is constantly changing and it is our commitment to stay ahead of the curve and keep our clients on the cutting edge of custom media."
To learn more about the Digital Nichee Awards visit http://www.nichedigitalconference.com/digitalnichees.cfm.
For more information about Ascend Integrated Media, please visit us at http://www.ascendintegratedmedia.com.
About Ascend Integrated Media - Ascend Integrated Media is a custom media company, established in 1982 in Overland Park, Kansas. Ascend Integrated Media is uniquely positioned to work with companies to develop and produce brand-enhancing communications products. The company engages on behalf of the client to create and manage print and digital content associated with marketing, branding and social media initiatives. Ascend's suite of fully integrated products and services includes print and digital magazines, newspapers, newsletters, membership directories, product buyers' guides, exhibit guides and maps, hotel door drop services, healthcare study guides, patient care information, event-related websites, smartphone and client-specific hand-held device application development, as well as social media account management and targeted text and text couponing services.
# # #