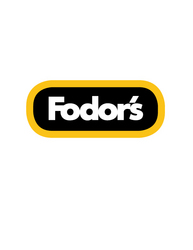 New York, NY (PRWEB) September 30, 2010
Fodor's Travel partners with Continental Airlines to announce the sponsorship of travel photography contest, "Share Your Europe" through which one grand prize winner will win roundtrip tickets to Europe for two.
From September 30 through October 31, visitors to Fodors.com are invited to upload their favorite photos and the stories behind them and share their experiences of Europe with other travelers. The winning photographer will receive two roundtrip airfares, courtesy of Continental Airlines. Ten runner-up winners will have their photographs featured in a slideshow on Fodors.com and win a Fodor's guide of their choice. All photographs will be considered for publication in the upcoming edition of Fodor's guidebooks.
"With it's sophisticated culture, rich history, and abundant beauty, both natural and man-made, Europe offers satisfying experiences for every type of traveler," says Tim Jarrell, Fodor's Publisher. "Its no surprise that Americans are once again heading out to the iconic cities and landscapes of Europe, and we're excited to work with Continental to share our traveler's photos."
Photo submissions will be accepted at http://www.fodors.com/contest/europe/ from September 30 through October 31, 2010. Winning photos can be seen on http://www.fodors.com.
About Continental Airlines
Continental Airlines is the world's fifth largest airline. Continental, together with Continental Express and Continental Connection, has more than 2,700 daily departures throughout the Americas, Europe and Asia, serving 132 domestic and 137 international destinations. Continental is a member of Star Alliance, which overall offers more than 21,200 daily flights to 1,172 airports in 181 countries through its 28 member airlines. With more than 40,000 employees, Continental has hubs serving New York, Houston, Cleveland and Guam, and together with its regional partners, carries approximately 63 million passengers per year. For more company information, go to continental.com.
About Fodor's Travel
Fodor's Travel, a division of Random House, Inc. is one of the world's leading providers of travel information. Covering over 300 destinations worldwide, Fodor's guidebooks and Web site, Fodors.com, have provided the most up-to-date, accurate information for travelers for more than seventy years. Written by a team of over 700 writers located around the globe, Fodor's provides travelers with engagingly written, intelligently and accurately reported, and absolutely indispensable travel guidance.
###