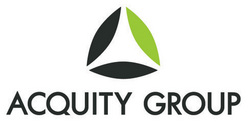 We chose to work with Acquity Group based on its solid expertise in the eCommerce and mCommerce space
Chicago, IL (Vocus) September 29, 2010
Acquity Group, a world leading multi-channel commerce and digital marketing company, announced that it has partnered with hybris, a leading multi-channel commerce software vendor.
Following its launch into the U.S. market in August 2009, hybris, which is headquartered in Munich, Germany, desired a valued partner in the North American region. As one of hybris' partners in North America, Acquity Group will help to extend its reach in the U.S. and Canada.
"We chose to work with Acquity Group based on its solid expertise in the eCommerce and mCommerce space," said Carsten Thoma, COO hybris Group and president of hybris U.S. "Like Acquity Group, hybris is continually recognized for its ability to support global organizations, and we are excited to broaden our reach into North America with their support."
As a leading provider of digital marketing, interactive design and eCommerce solutions, Acquity Group has worked with many well-known brands to extend and redefine their cross-channel capabilities.
Currently, Acquity Group and hybris are working with IDEX, a company that manufactures and markets proprietary engineered industrial products. In conjunction with hybris, Acquity Group is installing the hybris Product Content Management System (PCM).
Acquity Group was also chosen to work with Crescent Electric Supply, where they are jointly working with hybris to implement hybris eCommerce for its B2C and B2B channels.
"We're honored that hybris turned to us as one of their partners in North America," said Chris Dalton, CEO of Acquity Group. "It offers a robust eCommerce platform and has a proven track record for product content management enabling online commerce. We look forward to working on future projects together."
About hybris:
hybris is a leading vendor of multi-channel commerce and communication software. Its clear vision about the need for consistency, co-ordination and personalisation of information across all channels and throughout all phases of the customer lifecycle has resulted in the development of an integrated solution which supports the industrialisation and automation of communication, sales and support processes. It is spearheading innovation in this field, enabling businesses to communicate and sell across all channels in a consistent and effective way.
Established in 1997, hybris has a proven track record of profitability and growth, with ambitious expansion plans for the future. Headquartered in Munich, it has offices in the UK, Netherlands, Switzerland and Sweden. Its international presence is extended via a dedicated network of business and technology partners across Europe and the USA. It has over 200 customers worldwide running more than 1.500 websites "powered by hybris". Customers are global brands from retail and manufacturing industries, including: Toys 'R' Us, Adidas, Pirelli, Conrad, Norgren, Lufthansa, Reebok, Grundfos, Demag, Sika, Bunzl UK & Ireland, Phonak, Waterstone's and Rexel.
About Acquity Group:
Acquity Group is the world's leading multi-channel commerce and digital marketing company, creating award-winning digital experiences for global brands. Our multi-disciplinary approach brings together strategy, design, and technology to create brand-unique experiences that build unbreakable customer relationships. Acquity Group is headquartered in Chicago, with offices across the U.S. To define a unique perspective for your business, contact Acquity Group at http://www.acquitygroup.com.
# # #