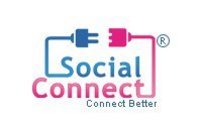 "Surprisingly, people's behavior in a virtual date is very similar to what they would do in person," - Steven Sikes
Palo Alto, CA (PRWEB) September 29, 2010
VisionSync™, Inc., developer of award-winning apps and social dating sites, including Facebook's fastest growing dating app, Social Connect® Connect Better, today announced the introduction of virtual dating with the addition of VirtualConnect™ to their popular Social Connect dating app. As the first company to bring virtual dating to Facebook, VisionSync™ solidifies their position as one of the most innovative and fastest growing online dating companies.
VisionSync™ has customized and integrated the 3D Omnidate technology to create the VirtualConnect™ Cafe, where Social Connectors pass through the VirtualConnect™ Lobby prior to arriving at the Cafe where they can choose from a menu of exciting virtual interactions. Members can also invite other users who are online, or schedule a virtual date or chat session for a later date.
The addition of VirtualConnect™ to the popular Social Connect app allows users to "test drive" their dates in a virtual environment before meeting up in person, providing a safe, fun and surprisingly effective way to determine whether users are a good match for one another. A recent study by researchers at Harvard and Duke Universities showed that couples who go on virtual dates before a face-to-face date are two times more likely to go on a second date with that person.
"We wanted our members to have fun and provide exciting ways to interact before actually meeting for real dates," says Steven Sikes, founder and CEO of VisionSync™. "Surprisingly, people's behavior in a virtual date is very similar to what they would do in person," Sikes continued.
Imagine sitting in an office, and yet being on a date in Paris or Istanbul, on a beach or in a café. With the new VirtualConnect™, the possibilities are nearly endless. Users can let their imaginations run wild not only with date locations, but also with the creation of their avatars. VirtualConnect™ combines chat, avatar visualization, gestures and expressions, creative and social gaming to enhance and improve the online dating experience.
To learn more about or start using this innovative new feature please visit the Social Connect or Virtual Connect app page on Facebook.
About Social Connect:
Social Connect is the latest lifestyle application from VisionSync™, Inc., a company that's launched cool and fun mobile and social media lifestyle apps and dating sites.
The company's products include:

Youand.Me, a free, personalized social online dating site;
TatTap, the top tattoo iPhone app, and the #5 lifestyle app in Europe.
iMobile® Care, a personalized first aid and medical guide for various conditions including allergies, chest pains, choking, sprains, and swine flu, and situations such as CPR and choking incidents, on the iPhone and Blackberry.
MotionCast, a Citizen Media and local news app on the iPhone
Dating24.com
SeniorConnect.com
Be2gether.com
Socialfriendsonline.com
SocialDate.net
For more information about VisionSync™, Inc., please visit the company's website.
®Social Connect, Youandme, and iMobile are registered trademarks, and Connect Better™, Social Connect Guardian™, Favescape™, TatTap™ and Social Card™ are trademarks of VisionSync™, Inc. Any other trademarks are the property of their respective owners.
###