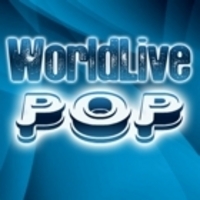 "Having our users check-in at Apple Stores to unlock the video is the first step in bringing together location and rewards to offer both fans and music artists a new way to interact."
Livingston, NJ (PRWEB) September 30, 2010
WorldLive Mobile, Inc. today announced the release of WorldLive Pop version 2, its newest offering for the iPhone and iPod Touch. A groundbreaking music video filmed using 5 iPhone 4 mobile phones is exclusively available through the WorldLive Pop app when users check-in at any Apple store in the world. The check-in at an Apple store unlocks the as-yet-unreleased music video, "Nancy Lee," from Ty Taylor's (of Rock Star: INXS and NBC's new series "Harry's Law" fame) new band Vintage Trouble. The video, directed by three-time Emmy-winner Alen Petkovic and featuring former Pussycat Doll Carmit Bachar, is ushering in a new age of iPhone filmmaking accessible to anyone with an iPhone 4 and talent.
The WorldLive Pop app is the easy to use, and free to download, way to keep up with the entire online presence and real-time activity of your favorite music artists. Throughout the day, the tweets and MySpace blog updates from users' personalized lists are constantly updated on users' mobile devices. When a fan's likes change, the personalized artist list can be modified to reflect exactly the artist mix the fan wants. Updates can be viewed at any time, or a push notification can be sent whenever an artist has a new tweet or update. Fans can also use the app to share tweets, updates, and even music and videos to friends and family through Facebook, Twitter, email, or text messages. The app also provides direct links to artists' websites, Facebook, YouTube, and MySpace pages and even concert listings. The app even lets fans easily purchase artists' music from the iTunes Store.
"Alen Petkovic was the director, cinematographer and editor of the entire music video. He shot it exclusively on the iPhone 4. Filmed for only $800 and in a span of 10 hours, the video was the ultimate challenge for Liburnia Films, both technically and creatively," said Nirvan Pistoljevic of Liburnia Films. "By using 5 iPhone 4 mobile phones, and the yet unreleased iSteady Shot stabilizing rig for iPhone and other mobile devices, we were able to capture, on the fly, all the performances, dance and overall action quickly, efficiently and in full HD. The image clarity stunned everyone in production. The speed and ease of use of the iPhone cameras, data handling and postproduction was an incredible experience."
"The WorldLive Pop app is a great showcase for this next generation of music videos," said Dan Goldman, CEO of WorldLive Mobile. "Partnering with Vintage Trouble and the Liburnia Films team in driving innovation has been exciting. Having our users check-in at Apple Stores to unlock the video is the first step in bringing together location and rewards to offer both fans and music artists a new way to interact."
For more information, including screen shots, please visit http://bit.ly/worldlivepop
To schedule an interview, please call WorldLive Mobile at 862-245-1744 or email WorldLive(at)WorldLiveMobile(dot)com.
About WorldLive Mobile, Inc.
WorldLive Mobile is a creator of mobile applications that aggregate entertainment, media and commerce information and deliver it to the iPhone, iPad, and iPod touch. With apps focused on popular music genres, current celebrities, and up-to-the-minute shopping, WorldLive Mobile provides next-generation social and mobile promotional platforms to users in over 75 countries worldwide. The company's current apps include WorldLive Pop, WorldLive Hip Hop, WorldLive Country, WorldLive Hollywood and WorldLive Shopper.
All five apps are free in the iTunes App Store and at http://www.WorldLiveMobile.com
About Vintage Trouble
Vintage Trouble is live-wired, straight-shooting, dirty-mouthed, pelvis-pushing juke music. Ty Taylor, Nalle Colt, Rick Barrio Dill and Richard Danielson come together to play present day soul tunes in old school packaging. Led by timeless vocal tone and presence, small tweed amps, and a mission to literally and figuratively move and shake as many people as possible, the band has quickly gained a reputation around Los Angeles as a high energy and truly mesmerizing live act whose performances feel like down-home revivals with an uptown edge. Debut CD now available on iTunes and http://www.VintageTrouble.com
About Liburnia Films
Liburnia Films is Alen Petkovic, Chris Drizen and Nirvan Pistoljevic. Together these visionary filmmakers are ushering in the new age of film by combining the newest technologies with their award-winning mastery of classic filmmaking. Their first combinatorial effort will be seen in the feature film, "The Last War," which is being shot entirely on iPhone 4's in the winter of 2011.
# # #