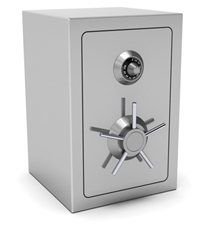 Plainview, NY (Vocus) September 30, 2010
Clients of the FASTRACK Healthcare Systems web enabled solutions automatically receive the benefit of a comprehensive disaster recovery plan. Today Fastrack announced the availability of disaster recovery to clients that maintain their own servers to run the Fastrack Home Care applications.
All businesses experience some type of business interruption - whether it be hardware failure, operator error or a malicious attack. The below studies and statistics show that these significant events happen with alarming frequency and that the affects can be devastating to a business.

93% of business that lost their data center for 10 days went bankrupt within one year (National Archives & Records Administration)
43% of companies experiencing disasters never re-open, and 29% close within two years (McGladrey and Pullen)
1 out of 500 data centers will have a major outage each year (McGladrey and Pullen)
80% of all data centers will have one major event every 5 years (Gartner)
Almost 60% of companies incurred significant financial damage in the past year
1 out of 4 organizations had a significant disruption in their computer systems - 25% of those disruptions lasting longer than 24 hours
According to Spencer Kay, President of Fastrack Healthcare Systems, Inc., "In our 17 years of operation we have witnessed clients that are running their own servers be the victims of natural disasters such as Katrina, as well as fire, theft and hardware crashes. Fastrack has been able to bail out clients that have good recent back-ups by loading their data into their Web hosted solution. By simply connecting to the Internet providers are up and running virtually instantaneously. Unfortunately many providers fail to insure proper back-up procedures and most still rely on the traditional tape back-up method."
For this reason, Fastrack offers "Instant Recovery" a service that utilizes a secure on-line connection that automatically backs up the client's data on a regular basis. In the event of a disaster the client's database can be recovered in 60 seconds and Fastrack can provide access over the Internet to its' servers.
In 1999 Fastrack became the first software vendor to offer a Web Hosted accessible solution for HME and Home Infusion Pharmacies, eventually expanding to Home Healthcare Agencies. Fastrack's secure hosted environment includes:
Fully redundant Internet Providers
Redundant Power Generators with 72 hour capacity
Fire suppression systems
24 hour security monitoring
Automatic data back-up with instant recovery
Fastrack also offers "Workgroup Recovery" through a business partner that provides a full office or mobile working environment anywhere in North America in the event of a disaster that prevents a client from using their office space. This solution provides computer workstations, printers & fax machines, power, Internet access and call center capabilities.
Fastrack is the leading supplier of software & technology to Home Medical Equipment providers, Durable Medical Equipment, Respiratory Providers, Home Infusion Pharmacies & Home Healthcare Agencies. Only Fastrack offers a solution for each individual segment of Home Care as well as one system encompassing virtually every clinical, operational and financial aspect of a provider's business, offering several or all of these product/service lines within one integrated Microsoft SQL database. For further information contact FASTRACK Healthcare Systems, Inc. 255 Executive Drive, Plainview, N.Y. 11803; 1-800-520-2325, fax: 516-349-8875, or e-mail them at: info(at)fastrk(dot)com or visit their Website: http://www.onlyfastrack.com.
# # #