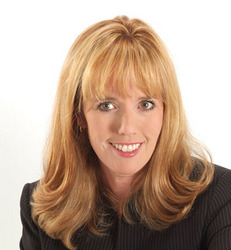 In Tennessee people called me a 'Blue State Liberal' & I told those in the Good Ole Boy network that I spent 8 years working for republicans associated with President Ronald Reagan & then they said he was a 'Blue State Liberal' too
Franklin, TN (PRWEB) September 30, 2010
Sharyn Bovat, the middle Tennessee relocation consultant assigned to manage the move of Nissan board member Carlos Tavares was arrested and taken to jail on July 7th, 2010 by the Franklin police in Williamson County (case # gsc-3714), the details are documented in an interview with CoolSprings.com after Bovat's release. According to court documents Bovat was arrested a 2nd time (case # gsc-2010) on July 15th. Bovat alleges "the arrests were retaliation for my whistle blowing against a 'deep rooted' Good Ole Boy network that dominate the politically conservative community." According to an article in the Tennessean, on December 1st, 2009 at the Monroe county courthouse in Madisonville Tennessee a 13 member Grand Jury heard a case accusing the president of treason. Bovat hopes her case being heard by a Grand Jury too in Tennessee will also be dismissed (case# cr-3923).
According to an Inmate Summary Report, Bovat's second arrest on July 15th happened at her initial bond hearing. The charge was phone harassment. Bovat admits that she texted Mr.Tavares an email from the car of her bail bondsman after her release from jail on Wednesday July 7th. She put that fact on her public LinkedIn profile on Friday the 9th. The warrant was issued for a second arrest on on July 10th. Bovat says she contacted the Nissan board member Carlos Tavares "Because he had to know what his HR was doing to me, if Mr. Tavares wanted me in jail he would have forwarded my email to the police on the 7th."
In August the district attorney's office of Williamson County sent Bovat a letter to forfeit her bond for the trespassing charge based on emails she sent to Mr. Tavares, according to court documents. During the preliminary hearing on September 7th Bovat's emails were read by a wittness & the charges for harassment were dismissed (gsc-2010). Less than a week later the Franklin office of Grumpy's Bail Bonds gave Bovat back her bond money they held for the 2nd arrest.
According to an article from CoolSprings.com, Bovat claims discrimination against women and other problems she told Mr. Tavares about are why she is being persecuted by those in the community. Bovat is happy that the issues she told Mr. Tavares about are being addressed at Nissan North America. On the global Nissan website under the corporate governance section it's verified that changes in the Nissan corporate code of conduct* will become effected in late 2010.
On October 25th Bovat will find out if the Grand Jury issues an indictment. In an interview with CoolSpring.com, she claims her arrest was retaliation for her whistle blowing. Bovat plans to request a change of venue motion if there is an indictment, saying "I was told 'skirts don't speak' and I still spoke up in this politically conservative community. Many residents in Franklin take pride in being politically conservative and they're mad that I exposed discrimination amongst its leaders."
For the full article about Sharyn Bovat's arrest http://www.nissanwhistleblower.com
CoolSprings.com interviewed Bovat after her arrest. For the complete story, visit http://www.coolsprings.com/news/nissan-whistleblower-arrested.
Other websites in reference to Sharyn Bovat
http://www.sharynbovat.com
*That data on the decline of women in leadership roles at Nissan North America can be found on the Nissan global website:
http://www.nissan-global.com/EN/COMPANY/CSR/LIBRARY/SR/2006/
###