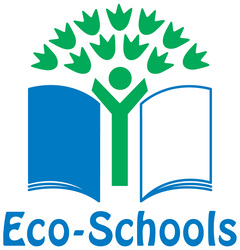 The Zerofootprint Challenge can help a school reduce its environmental footprint, increase student knowledge of critical environmental issues such as climate change and energy efficiency, and reduce the school's operating expense
Buffalo, NY (Vocus) September 29, 2010
Eco-Schools USA has partnered with the Zerofootprint Foundation's new school competition to engage students in a race to reduce energy use.
National Wildlife Federation (NWF) announced the partnership at this week's North American Association for Environmental Education (NAAEE) conference. Together with NWF's Eco-Schools USA program, the new Zerofootprint Challenge enables students to take climate action into their own hands by competing to reduce their school's energy consumption.
The challenge is designed to help a school community better understand how big its carbon footprint is, how it compares to other schools and how much carbon is produced for each student educated.
"The Zerofootprint Challenge can help a school reduce its environmental footprint, increase student knowledge of critical environmental issues such as climate change and energy efficiency, and reduce the school's operating expense," said Laura Hickey, Senior Director of the Eco-Schools USA program.
The two organizations will work collaboratively with school districts to provide students with easy-to-use software and social networking tools to measure their carbon footprint, provoke competition and discover a new culture of energy use. Throughout the school year from now until June 2011, students enter the data for each month's bills and watch their energy footprint change over time. To see an example of the software, visit http://usa.zerochallenge.org/.
"Measurement and benchmarking are critical to any endeavor that seeks to create meaningful change," said Dr. Ron Dembo, Founder and CEO of Zerofootprint. "Our goal is to make it easy, fun and meaningful for kids to tackle climate change and discover new ways to reduce their energy consumption. What is unique is our use of clear metrics for all phases of the program."
By registering for free as an Eco-School, schools gain access to resources, tools, curriculum guides and activities to help them on a path to sustainability. Start a "Green Team" to lead the Zerofootprint Challenge, or get your Eco-School's "Eco-Action Team" to lead the way and recruit all students in your school to pitch in.
The partnership encourages use of the Zerofootprint Challenge and Eco-Schools USA Facebook pages to comment on the actions and progress of others, share ideas, and post pictures and videos on what each school is doing to lead. Videos can also be posted to the Eco-Schools USA SchoolTube site at schooltube.com/user/ecoschoolsusa.
The North American Association for Environmental Education (NAAEE) 39th Annual Conference convened this week in downtown Buffalo, New York. The theme of this year's gathering is Environmental Education, Building Connections ~ Bridging Gaps.
NAAEE is a professional association established to promote environmental education and support the work of individuals and groups engaged in environmental education through teaching, research, and service. Visit http://www.naaee.org/conference to learn more about the annual conference.
Looking for an expert who is attending the conference this week? The following leaders will be on the ground and available. To set up an interview, contact Amanda Cooke at [email protected] or 703-438-6041:
Liz Soper – Associate Director, Eco-Schools USA
Jennifer Hammonds – Education Curriculum Specialist/former science teacher
Danielle Moodie – Sr. Mgr. Environmental Education Campaigns
Patrick Fitzgerald – Director of Education Advocacy
The Zerofootprint Challenge is spearheaded by the Zerofootprint Foundation (http://www.zerofootprintfoundation.org), a not-for-profit organization whose mission is to apply technology, design and risk management to the massive reduction of global environmental impact. Visit http://usa.zerochallenge.org/ to learn more about the challenge, or contact Omri Stern at [email protected]
National Wildlife Federation is America's largest conservation organization inspiring Americans to protect wildlife for our children's future. NWF is the sole host organization for Eco-Schools USA, part of the internationally acclaimed Eco-Schools network of 37,000 schools in 50 nations. Visit http://www.ecoschoolsusa.org to learn more about this program that provides a framework to help educators integrate sustainable principles throughout their schools and curriculum.
###