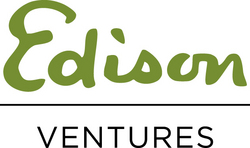 Edison guided accelerated growth through expanded marketing, multiple sales channels and worldwide services.
Lawrenceville, NJ (Vocus) September 29, 2010
CambridgeSoft repurchased all stock held by Edison Ventures. Total Edison proceeds of $40 million represents 11X return on initial investment and 3X follow-on investment. Most of Edison's $5 million investment was secondary purchases from early shareholders in this highly cash flow positive company.
CambridgeSoft is leading supplier of research software for pharmaceutical, biotechnology and chemical industries. "Edison guided accelerated growth through expanded marketing, multiple sales channels and worldwide services," commented Mike Tomasic, CambridgeSoft CEO.
"Entrepreneurial dedication, product innovation and exceptional customer support enabled CambridgeSoft to outpace competitors," commented Michael Balmuth, General Partner. "The founders and management team combined domain expertise and consistent execution to build substantial shareholder value." Michael Balmuth and Chris Randles, Edison Director Network member, served on Board of Directors. Randles led MathSoft to 8X return for Edison.
Edison financed 23 New England based companies including Andera, Blue Cod, Inmagic, Maptuit, PlumChoice, RewardsNOW, Sonicbids, Tangoe and VFA. High return exits include Marcam, Netegrity, ReTec and TyLink.
Edison invested and guided 29 companies specializing in healthcare IT. Successful exits include Dendrite, Innaphase, POMS and Taratec. Active portfolio companies include Cadient, ClearPoint, DiagnosisONE, Health Market Science, iContracts, Motionsoft, Octagon, PHX, Portico, Systech and Verilogue.
About Edison Ventures
Established in 1986, Edison partners with entrepreneurs, service providers and other financing sources to build successful companies. Edison provides capital and value-added services to late stage ($5 to 20 million revenue), information technology businesses. Initial investments range from $5 to 10 million. Edison typically serves as sole or lead investor. In addition to providing expansion capital, Edison funds management buyouts, recapitalizations, spinouts and secondary stock purchases.
Edison's investment professionals are based in Lawrenceville, NJ, Needham, MA, New York, NY, and McLean, VA. Industry specialties include application software, communications, financial technology, interactive marketing, and healthcare IT. Edison's successes include Axent, Best Software, E-Transport, Gain Capital, Princeton Financial, Virtual Edge, Visual Networks, Vocus and many other information technology leaders, which have a combined market value exceeding $5 billion. Edison Venture currently manages over $650 million and actively making new investments. http://www.edisonventure.com
About CambridgeSoft
CambridgeSoft is a leading provider of software and services for discovery, analysis and collaboration to life science and chemical industries, academia and government. Its integrated product suite improves the productivity of researchers in the discovery, development and commercialization of chemical and biological compounds. Products include Cloud, Enterprise, Workgroup and Desktop versions of Chem & Bio Office (including Chem & Bio Draw), E-Notebook (providing knowledge management), chemical informatics, biological informatics and scientific databases. Web sites include ChemBioFinder.Com and ChemBioNews.Com for indexed database content and news, and SciStore.Com for e-commerce.
CambridgeSoft has offices in the United States, Europe and Asia. For information about CambridgeSoft products, services, and sales worldwide, please visit http://www.cambridgesoft.com, or call 1 617 588-9300 in America, 00 800 875 20000 in Europe or 0120-146-700 in Japan.
Edison Ventures Contact:
Tricia Bradley
609-873-9224 (direct)
609-896-0066 (fax)
tricia(at)edisonventure(dot)com
Edison Ventures
1009 Lenox Drive #4
Lawrenceville, NJ 08648
###