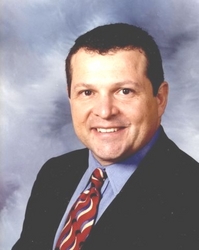 We've suspected that stress affects fertility for a long time
Vancouver, Canada (PRWEB) September 30, 2010
In Canada, more than 350,000 couples struggle with infertility. While in vitro fertilization (IVF) has been in the spotlight, with Quebec and now Manitoba pledging to fund this high tech treatment, an ancient remedy is becoming the newest therapy. A growing number of scientific studies show that there is a powerful connection between acupuncture and improved pregnancy rates with IVF.
Dr Paul Magarelli's groundbreaking study, published in the journal Fertility and Sterility, identifies how acupuncture regulates the stress hormones that impact ovulation.
"We've suspected that stress affects fertility for a long time," says Dr Magarelli. "What's new about our study is that it indicates that acupuncture may positively adjust the levels of the stress hormones Cortisol and Prolactin during the stimulation phase of IVF. In other words, acupuncture "corrects" for the negative changes and brings a woman's body into balance, optimizing the chances of conception."
While Kristine Guichon didn't know the science behind acupuncture's effect on fertility, she firmly believes that this 2000 year old treatment gave her body the added boost she needed to conceive. Devastated after the failure of her first round of IVF, she turned to fertility acupuncture on the advice of her reproductive specialist at Genesis Fertility Centre. After a few months of acupuncture treatment at Acubalance Wellness Centre, combined with lifestyle and diet changes, she went back for her second IVF at Genesis. This time things were completely different. Both the quality and quantity of her eggs were excellent and her IVF was a success. She recently gave birth to a baby boy.
What a difference a few years makes, marvels Lorne Brown, Dr of Chinese Medicine and clinical director of Acubalance Wellness Centre. "Just a few years ago women were afraid to tell their fertility specialist they were using acupuncture. Today we have a very open relationship with Genesis and provide acupuncture on site at their clinic before and after IVF." Brown will be co-presenting a talk with Magarelli on acupuncture and IVF at the CFAS meeting.
And now medical students will be learning about acupuncture at the same time as they study the latest high tech interventions as a new medical textbook, Infertility and Assisted Reproduction (Cambridge University Press), includes a chapter co-authored by Magarelli entitled How Chinese Medicine Impacts Outcomes in Fertility Care.
According to Dr Jason Hitkari, a reproductive endocrinologist and co-director at Genesis, it is important to choose an acupuncturist with experience in fertility treatment and a good knowledge of Western medical treatment and protocols. "Couples should do their homework and make sure that their Chinese Medicine practitioner has specialized training in fertility and experience working with IVF and western medical doctors. One way to assure this is to look for practitioners that are certified by the American Board of Oriental Reproductive Medicine (ABORM)."
Dr Magarelli sits on the advisory board of the ABORM. Consumers can go to the ABORM website (aborm.org) to find a board-certified practitioner in their area.
To learn more about acupuncture and IVF, people hear Dr Paul Magarelli MD, PhD as he discusses his groundbreaking research on acupuncture and fertility at a free public talk Monday, October 4th, 7:00 pm to 9:00 pm, at Genesis Fertility Centre, Suite 300 - 1367 W Broadway, Vancouver, BC.
Space is limited; reservations required. For details or to reserve a seat, call 604 678-8600 or go to http://www.acubalance.ca
# # #