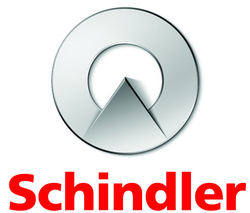 Morristown, NJ (PRWEB) September 30, 2010
Employees of Schindler Elevator Corporation's Clinton, NC escalator manufacturing facility are celebrating the plant's twentieth anniversary today.
With approximately 150 employees, the facility comprises both a 38,000 square foot escalator step facility and a 155,000 square foot escalator assembly plant. Today, The Schindler 9300® AE and Schindler 9700® heavy duty transit escalators as well as the Schindler 9500® moving walk are manufactured at the facility for distribution to the North and Latin American markets. Having manufactured more than 11,000 escalators since its opening in 1990, Schindler's Clinton plant is the largest U.S. escalator factory in terms of annual output. The plant has produced nearly 1.5 million escalator steps. Schindler is the only major escalator manufacturer to have a manufacturing facility in North America.
Through the years
When the Clinton plant opened in 1990, full production at the facility was expected to reach 350 units annually. Within a few years, the complex was producing more than 500 units per year, thanks largely to highly successful apprenticeship and training programs, as well as its employees overall commitment to quality and customer service. In 1996, the plant was named one of America's 10 Best Plants by IndustryWeek magazine.
In 1997, the original plant was expanded by 30,000 square feet to improve productivity and make way for the planned production of Schindler 9500 moving walks which were first shipped from the facility in May of 2000. A test tower of 5,000 square feet was added in 2000. The current Clinton complex consists of two manufacturing plants: the escalator manufacturing plant and an escalator step facility. Escalators and moving walks produced in Clinton are currently in operation throughout North and Latin America; the escalator steps manufactured at the facility find their way worldwide, from China to Europe and South America.
Schindler Elevator Corporation was the first elevator and escalator company in North America to achieve an ISO 9001 certification. Since then, Schindler has reinforced its commitment to quality and sustainability through its ISO 9001:2000 for Quality Management certification and ISO 14001:1996 and ISO 14001:2004 certifications and renewals to the Environmental Management System standard. These certifications confirm the company's dedication to continual improvement, compliance with legal and other requirements, pollution prevention, fostering of open communication, training of employees and working with its suppliers for mutually agreed solutions to limit environmental impact.
"Over the past 20 years, the Clinton plant has emerged from just a vision to the largest escalator manufacturing facility in North America," said Chuck Spell, general manager, Escalator Products in Clinton. "The consistently high productivity and performance has made a significant contribution to Schindler's successful leadership position in the escalator marketplace."
Committed to Sustainability
Continuing its dedication to conduct its activities in harmony with society and nature, Schindler's Clinton manufacturing facility utilizes highly efficient compact fluorescent lighting systems in manufacturing areas, cardboard compaction recycling systems.
Schindler's commitment to sustainability reaches across its product portfolio of systems to offer the latest energy-efficient solutions available. The Schindler 9500 moving walk and the Schindler 9300AE and Schindler 9700 escalators utilize standard high efficiency motors and variable frequency drives. Optional intermittent operation of features save over half of the total energy usage of the machines by operating at crawl speed when there is no passenger on the equipment. Schindler escalators also have the option to be installed with energy regenerative drives.
Escalator packaging material is recyclable and low mercury high efficiency compact fluorescent lighting is used. Water-based paints and powder coating are used to limit the emission of volatile organics into the environment. In addition, an oil pan is installed on the bottom of the truss at the factory to prevent any type of oil from reaching the floor or the environment.
Training and Development
Since its very beginning, the Clinton plant has actively supported vocational and technical training programs in the community. The plant was among the first in the region to establish a formal apprenticeship program, providing both on-the-job experience and training programs in trades such as welding, tool-and die-making, and mechanical specialties. In conjunction with nearby Sampson Community College, and under the supervision of the North Carolina Department of Labor, Schindler has supported three- and four-year apprenticeship programs that have led to journeyman certifications in eight key trade and disciplines.
About Schindler Elevator Corporation
Schindler Elevator Corporation designs, manufactures, installs, services and modernizes a broad range of elevators, escalators and moving walks for almost every building type. The company is the North American operation of the Switzerland-incorporated Schindler Group, a leading global mobility provider, present in more than 140 countries. Schindler supports sustainable urban development with safe, reliable and ecologically sound mobility solutions. For additional information about Schindler Elevator Corporation, visit the company's Web site at http://www.us.schindler.com.
###