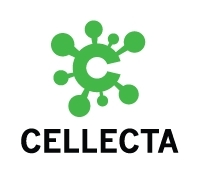 Once established, we will be able to use this combinatorial shRNA library screening approach to find synthetic lethal targets in any cancer models, such as prostate tumor and leukemic cancer cell lines, using any set of genes."
Mountain View, CA (PRWEB) September 30, 2010
Cellecta, Inc., a biotechnology contract services provider that specializes in genetic screening to identify novel therapeutic targets, has signed a 9-month contract with the National Cancer Institute (NCI) to use the company's RNAi screening technology to identify synthetic lethal genes in breast cancer cells.
There is considerable interest in cancer research to identify and exploit combinations of genes that do not affect cancer cells when individually disrupted but whose combined suppression results in the death of the cells. This synergistic effect resulting from blocking two genes forms the basis for developing novel classes of effective therapeutics with low toxicity. However, the complex combinatorial nature of these interactions makes them particularly difficult to identify using arrayed screening approaches. Cellecta's screening assays with pooled lentiviral shRNA gene suppressor libraries that can be easily adapted to combinatorial screens offer a uniquely practical approach to identify these synthetically lethal genetic interactions.
"We are very excited to start this project and have already selected a set of several hundred DNA damage and repair genes that we will be assaying in this screening," said Cellecta President and CEO Dr. Alex Chenchik. "If successful, this will be the first approach for effectively screening hundreds of potentially interesting genes to discover novel synthetically lethal anticancer drug targets. Once established, we will be able to use this combinatorial shRNA library screening approach to find synthetic lethal targets in any cancer models, such as prostate tumor and leukemic cancer cell lines, using any set of genes."
At project completion, Cellecta expects to have constructed synthetic lethality pathways for a unique collection of isogenic patient-derived breast cancer cell lines provided by our collaborator, Dr. Peiqing Sun at The Scripps Research Institute (TSRI). The models will be directly testable in ex vivo mouse xenograph animal models for clinical efficacy testing in the follow-up studies.
This project is part of a series of studies and collaborations Cellecta is pursing to develop a standardized reference database of gene functional activities and therapeutic molecular targets. The approach used for this initial synthetic lethality screening project should be directly applicable to other cancer models in future studies, such as prostrate and leukemic cancer cell lines.
About Cellecta, Inc.:
Cellecta cellecta.com) is a privately owned contract research company that provides high-throughput (HT) RNAi-based genetic screening services for the discovery and functional characterization of novel therapeutic targets. Using their unique platform of lentiviral, shRNA, HT sequencing, and bioinformatics technologies, they offer shRNA library screening and analysis by HT sequencing, pooled lentiviral shRNA libraries, and stable reporter, overexpression, or knockdown cell lines. Cellecta's scientists have developed some of the most advanced technologies available, in collaboration with opinion leaders and with funding from 11 NIH SBIR grants. For more information, visit cellecta.com, call 1-877-938-3910, or email us at info (at) cellecta (dot) com.
###