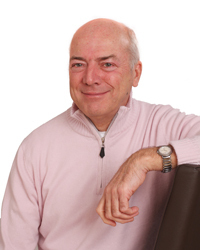 (PRWeb UK) October 19, 2010
In his number one bestselling self-help book, The True Dynamics of Life, Mike Robinson examines the question, 'What is Love?' He has spent many years of observing life and discussing love and the truth with people from all walks of life and from all over the globe. He has concluded it is not possible to take people to love. It is only possible to point out the facts of that which is taking them into greater and greater human suffering. Love and truth cannot be given by using mere words. It is only the illusion, in other words that which is not love, that can be written about. It is only by negating all that is not love that love can reveal itself. Humanity has many conditioned ideas of what love is. Individuals live their lives according to their individual conditioning and therefore feel separate from one another. This separation is causing chaos in both individual lives and in the world.
Every human is conditioned from childhood and carries the subsequent beliefs, judgements and opinions with them and views the world through them. Every human is also affected by their childhood first point of pain, a point of shock from an experience of non-love which becomes embedded in the memory and affects the manner of reactions to every situation from then on. These two aspects become the veil of illusion through which each human sees and reacts in the world, an illusion that reinforces beliefs of separation and experiences of non-love. It is the mind that wants to live from these aspects of past conditioning and memory, always seeking something and trying to become something other than what it is. When the blinkers are taken from the eyes it is possible to see everything, including love.
Mike Robinson says, "Your very first experience of non‐love will have created the belief that love is not strong enough to protect you and guide you through this battlefield of material living, so you have created a shadow version of yourself. The true spiritual essence of your real self was put away in a box for safe‐keeping and you became a slave to the mind. Love is stronger than the mind, as it is vast and limitless, and the mind is small, alone and limited. Living a material life is similar to going into the home of the mind, but you are only a visitor, yet you believe you live there. It is time to put down the games of the mind, bid your host farewell, open the door and step out into the sunshine."
There is further information about Mike Robinson's work, as well as the opportunity to join his membership area for monthly workshops, audio downloads and support, on his website
The True Dynamics of Life is available for sale online at Amazon.com, from Mike Robinson's website and other outlets.
About the Author
Mike Robinson is a writer and personal development teacher dedicated to sharing his understandings. Brought up from the age of 3 months in a children's home in absolute suffering, then put out into the world at 16 yrs with only the clothes he stood up in and no understanding of how the world worked, he spent many years observing his own and others pain until he found a solution. He has since spent the past 35 years travelling the world in an effort to help people recognize the truth and understand love in action. A father of three, Robinson resides in North Walsham with his family.
REVIEW COPIES AND INTERVIEWS AVAILABLE
###