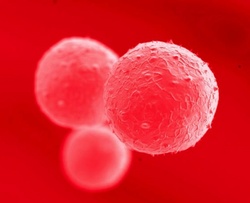 "TSCR is proud to present free to the public seven of the world's preeminent stem cell experts at this dynamic educational event. Join us to learn the latest developments in this most exciting field of biomedicine." David Bales, Chairman, TSCR.
Austin, TX (PRWEB) October 25, 2010
TSCR's first annual Learn and Live Educational Series features Dr. James Willerson, MD, a leading cardiologist conducting stem cell trials at the Texas Heart Institute (UT); Dr. Darwin Prockop, Director of Texas A&M Regenerative Medicine; Dr. Sean Savitz, University of Texas Health Science Center; Dr. Roger S. Gammon, Austin Heart; Dr. William K. Decker, University of Texas, MD Anderson; Dr. Ali Denktas, University of Texas Health Science Center; and Dr. Terry Clower, PHD, North Texas University. The event is free and open to the public at at the University of Texas Joe C. Thompson Conference Center, Wednesday, October 27th, 2010 from 1pm-5pm. Senator Kirk Watson will open with advocacy information and legislative updates.
Scientists in Texas are currently conducting 517 stem cell clinical trials, which range from multiple sclerosis, cancer and diabetes to Parkinson's disease and more.
Texans for Stem Cell Research (TCSR) is a nonprofit, grassroots organization dedicated to stem cell education, research advocacy, and fundraising in the State of Texas. The group's goal for 2014 is to promote the building of a first-class stem cell research facility in Texas.
# # #