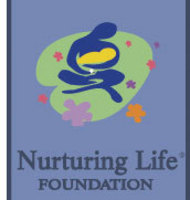 Breast milk from donor milk banks saves lives, yet few parents know about the banks' existence and the safety of the milk they distribute. -- Kathryn Higgins
Laporte, CO (PRWEB) October 1, 2010
The Nurturing Life Foundation announced today the production of a viral video about the importance and safety of donor milk banks. The video will be released in November. "The availability and importance of human milk banking is an issue that receives little media attention," said Kathryn Higgins, Chairwoman of the Nurturing Life Foundation, a non-profit private foundation. "Because donor milk saves lives, just like blood donation saves lives, this video is being produced to raise awareness about what a milk bank is and why every parent should support them, just as we support blood donation."
Donor milk banks collect, screen, process and distribute donated breast milk to infants who are prescribed the milk by their doctors. There is a rigorous safety protocol both for the mothers who donate the milk and for the treatment of the donated milk. "To my knowledge, there has never been a case of a baby becoming sick due to contaminated or unsafe milk from a milk bank," Higgins explains. "But this is one of the top concerns of many mothers when hearing about milk banks for the first time. Parents need to know that milk received from a milk bank is safe."
The topic of milk banking was chosen because donor breast milk saves lives. It helps families heal and it can prevent families from future trauma and significantly better the life of a baby in need. Much like blood banking, breast milk banks are vital to nurturing life, and the goal of the video is to raise awareness of the banks and the safety of the milk that they provide.
The Nurturing Life Foundation is asking interested parents, grandparents and health professionals to contact them for information about being on the release team for the video. More information can be obtained by email at MotherlovePR(at)motherlove(dot)com.
About the Nurturing Life Foundation:
The Nurturing Life Foundation is fully funded by Motherlove Herbal Company (http://www.motherlove.com). A donation from the sale of all Motherlove products is donated to the Nurturing Life Foundation. The Nurturing Life Foundation was founded because of the vital role breastfeeding plays in the foundation of health. Breast milk is the most important "food" a child can receive in the first months of life. In recognition of the benefits of breastfeeding, the Nurturing Life Foundation provides support so that all children can grow, blossom, and have the opportunity to experience and explore the beauty and wonder of the natural world. The foundation provides education, support and awareness to causes and organizations that directly impact the ability of mothers to nurture their children. http://www.nurturinglifefoundation.org
# # #