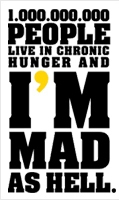 "It's really about getting the word out there to a younger crowd which would love to help, but may not be getting reached via existing marketing channels."
Delta, CO (PRWEB) October 1, 2010
Christopher Ryan, a college sophomore, has launched a new web site which aims to raise and then donate $30,000 to the United Nations World Food Programme in their cause of fighting hunger worldwide. His site, DriveBids.com, is aimed at reaching those who are willing to contribute to a worthwhile cause in exchange for one of a plethora of possible gifts.
"The gifts are secondary to the cause," says Christopher. "It's really about getting the word out there to a younger crowd which would love to help, but may not be getting reached via existing marketing channels." The range of gifts which are planned to be given out by the site include gift cards, iPods, computers and a soon-to-be-announced gift which is promised to be "unprecedented."
Christopher says, "The site is designed to open doors to those who might not otherwise consider a contribution to such an important cause." According to U.N. statistics, a child dies every 6 seconds due to hunger. Please visit DriveBids.com to do your part in the battle against hunger.
Mr. Ryan welcomes press coverage and is happy to answer any questions regarding the site, he may be contacted via phone at (970) 823-2002 or by e-mail: inquiries(at)drivebids(dot)com.
# # #