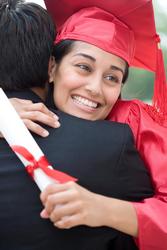 Mike McCormack is one of the most knowledgeable people I have ever met conducting these diagnostics, and I would recommend this for every student.
Dallas, TX (PRWEB) October 5, 2010
One of the largest high school graduating classes in history is now starting college with little direction and limited awareness of how much the deck is stacked against them. History says most of them will be almost as confused when (or if) they graduate.
The results produced by the current higher education system are appalling. A 2009 study by the U.S. Department of Education concluded that only 36% of college students graduate within four years, and only 58% graduate in six years. In February 2010, an Associated Press article cited that 64% of workers age 25 and under are unhappy in their jobs. The September 2010 issue of Human Resource Executive magazine cited a study that said the average 26 year-old has changed jobs seven times since the age of 18.
Since no one is painting the big picture for students, PeopleRight Careers founder Mike McCormack has introduced a new initiative to help reverse these trends, and help students improve their odds for launching a meaningful and successful career. The process is based on PeopleRight's experience in building and validating over 200 performance benchmarks over the last eight years.
Mike worked over twenty years for five large companies (mostly in consulting organizations) prior to starting PeopleRight in 2002. Mike and his wife Vicki are also parents of a senior in college and a senior in high school, and therefore have now been through the college selection decision process twice.
The average college student now spends 5.5 years in college while college costs continue to rise. Since state schools now cost around $20K per year, each additional semester on campus costs roughly $10,000.
The main reason for these extended stays is that students don't know what they want to do when they grow up, so they are encouraged to try out lots of options while they are in college. When Mike's daughter went on a college visit last week, the college representative actually tried to talk her out the major she had chosen and instead encouraged her to try out lots of things before deciding on a major.
Students are allowed, if not encouraged, to head off to college expecting to somehow figure out what they want to do in life while they are there. They don't realize that this is not what colleges are for, nor are they good at it.
PeopleRight's new initiative is directed toward changing the focus of high school and college students. Historically, students have focused much more time on where they will go to college, and very little time thinking about what they will do when they get out. They don't understand their strengths coming out of high school, or how those strengths relate to career options.
Those who do try to make better decisions face an assessment industry that often resembles a snake-oil salesman from the Old West, who promoted universal cures from cheap and easy-to-use products. Parents and students should remember this analogy and run the opposite direction if anyone offers them help by using a $25 interest inventory assessment or a four quadrant personality-style tool to help choose a major. Sadly, a lot of colleges offer exactly this kind of help.
PeopleRight Careers offers a comprehensive assessment tool that measures 27 characteristics across four major categories, and then it compares a student's results to over 200 high performance benchmarks reflecting what works in the real world. The assessment tool has been used in thousands of businesses, and has been constantly measured to be one of the most reliable and valid tools available for predicting job fit (i.e., success).
Terry Wiese, a business owner who is a PeopleRight client and engaged Mike to help his son to choose a college and major said, "Mike McCormack is one of the most knowledgeable people I have ever met conducting these kinds of diagnostics. He truly loves what he does and is extremely informative. I would definitely recommend that every student going on to higher education consider making the investment to take these tests."
To learn more, you can request to receive 11 Insider Secrets to Launching a Successful and Meaningful Career..
###