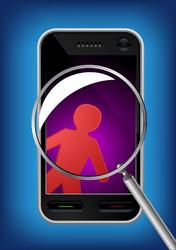 Carlsbad, CA (PRWEB) October 20, 2010
(PRWEB) October 20, 2010 -- Free phone lookup services provide consumers with a variety of useful options. Users can find the name of the annoying phone call they or a family member is receiving, or use it to verify the owner of a number before giving further details. When consumers receive voice mails from numbers they are unfamiliar with, they can easily perform a lookup on that number to provide an added level of security so they know which business they are really dealing with before giving their information to a stranger. Taking advantage of simple free web services, such as FreePhoneLookup.com can provide the consumer with free phone lookup data.
Individuals who receive daily or weekly phone calls from the same number can now get details on this number in order to figure out how to put an end to the calls. The phone lookup services provide the name, address, and city of the phone number owner so it can easily be determined if the owner of the phone number is a business or individual.
Protecting personal information continues to be a concern among consumers. Although most basic data is available online about the general consumer, it is important that individuals do not give personal details such as drivers license numbers, social security, checking account information, or employment information over the phone. If it is completely necessary, consumers should perform some additional checks against the calling number before giving any ultra sensitive information. One way to help verify a caller's data online is by using a phone lookup service. This allows the consumer to find out who is really calling before releasing information to the company or individual.
Using one of the phone lookup services available to consumers allows individuals to easily lookup a number for a variety of reasons. Whether it is an annoying caller or for piece of mind before giving personal information, phone lookup services provide consumers with an advantage over common annoyances and threats.
FreePhoneLookup.com
Carlsbad, California 92011
Phone: (805) 354-5444
Website: http://www.freephonelookup.com
###