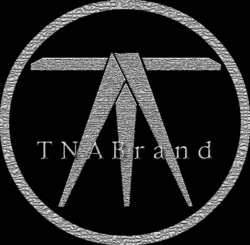 "The idea with TNABrand designs, is to create images that people will love to show off. Images that make you laugh, or perhaps those abstract images that challenge the viewer, which may not be immediately recognizable."
Scottsdale, AZ (PRWEB) October 5, 2010
Internationally known fashion and fine arts photographer, Mark Hendrickson, announces the launching of his new company, TNABrand.
TNABrand is a trend-shirt and accessory company, based in Scottsdale, Arizona. TNABrand designs are emblazoned upon trend style shirts, giving people wearable art, as an expression of themselves.
Mark Hendrickson pushed the envelope of creative photography in his "Famous Flames" series (http://www.mhvisionart.com.) What is remarkable about these images, is the genesis of them – they burst into flame at the end of ordinary wooden matches! Hendrickson found exceptional beauty in such unlikely objects.
On the fashion side of his photography (http://www.mhstudios.net), he is known for his images of IndyCar and NASCAR racer Danica Patrick, MotoGP world champion motorcycle racer, Nicky Hayden, and musician Nils Lofgren (guitarist for Bruce Springsteen's E-Street Band), to name a few. Hendrickson's images have appeared in the top fashion magazines, with clients and collectors from around the world.
Hendrickson on TNABrand: "The idea with TNABrand designs, is to create images that people will love to show off. Images that make you laugh, or perhaps those abstract images that challenge the viewer, which may not be immediately recognizable. Printing the images on fashionable shirts, it becomes affordable art – as well as a fashion statement."
TNABrand offers many designs, which can be viewed on their website, they are also willing to discuss the possibility of doing custom TNABrand designs, for clients.
# # #