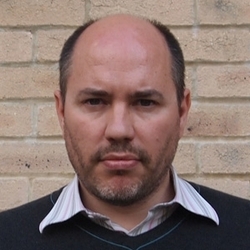 ...we have an opportunity to make universal business processes, like faxing, almost 'sexy' again.
(PRWEB) October 1, 2010
SecureCare Technologies, Inc. (OTCPK-SCUC), an Austin-based provider of smart technology that enables messaging and document exchange, announced today that it is appointing Aleks Szymanski as its Chief Executive Officer and Director effective October 1, 2010.
Dr. Richard Corlin, Chairman of SecureCare's Board of Directors and Chief Medical Officer said, "Aleks brings a wealth of business and technology expertise to the Company, having spent the past twelve years growing digital businesses and products across the globe. We welcome his leadership, passion and creativity on our talented management team. We look forward to leveraging his tremendous knowledge of technology, software and digital business sectors at a time when SecureCare is rapidly advancing its products across a wide range of industry segments."
SecureCare has been using smart technology for over 8 years to enable the secure and automated processing, exchange and management of sensitive documents and data. Today, SecureCare's products are used by thousands of customers every day in a multitude of sectors including financial services, healthcare, insurance, legal, logistics, manufacturing and retail. SecureCare's products meet the compliance requirements for the Health Insurance Portability and Accountability Act (HIPAA), Sarbanes-Oxley (SOX) and Graham-Leach-Bliley (GLB).
Mr. Szymanski said, "SecureCare is a great company and I'm incredibly excited to be leading SecureCare's growth strategy at this crucial time. With a combination of desktop, web and integrated offerings, SecureCare is neatly poised to become a dominant player in the messaging and document exchange marketplace. With smart solutions like our flagship product Sfax, we have an opportunity to make universal business processes, like faxing, almost 'sexy' again."
Mr. Szymanski started running businesses from an early age. A childhood dream led him to spend his early career as a helicopter pilot in the Royal Air Force serving in UK, Northern Ireland, Falklands and Hong Kong. He ended his flying career in Search and Rescue in the UK. The demands of his flying experiences have undoubtedly shaped his goal-oriented approach and clarity of thinking in business.
He then immersed himself in a 'fad' called 'the internet' and has spent more than a decade developing strategies and solutions in the digital environment. In 2001, he exited a pure play online retail business that he'd previously founded to set-up a multi-award winning digital marketing agency that delivers exceptional web solutions and digital services. In 2009, Mr. Szymanski also founded a digital consultancy to help technology-related businesses in UK, US and Asia blend the ingredients of strategy, creativity and insight to grow.
For more information on SecureCare visit http://www.sfaxme.com/
Notes to editors
SecureCare Technologies, Inc. is publicly traded on the OTC Market pink sheets under the stock symbol SCUC.
Founded in 1999 by healthcare executives, SecureCare introduced its first completely Internet-based document exchange and e-signature technology to the healthcare industry in 2002. In 2005, the company completed a total re-architecture of its technology onto the Microsoft .Net platform and entered the electronic fax service market with the launch of Sfax in 2006.
###