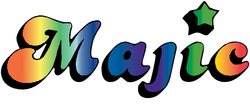 Wixom, MI (PRWEB) October 1, 2010
Majic Windows "Keep The Heat In Sale" is bound to make homeowners feel warm! Majic Windows will pay your heating bill for 6 months (up to $1000) when you purchase new Majic Fiberglass Windows.
Majic Windows announced the new promotion on Wednesday, September 29. The promotion is valid through October 31, 2010 when you purchase 6 or more fiberglass windows from Majic Windows.
The "Keep The Heat In Sale" is a great way for Majic to help homeowners help themselves. Majic Windows can reduce a typical homes energy bill by up to 40%. That coupled with Majic's offer to pay the homeowners heating bill for 6 months makes Majic Fiberglass Windows a tremendous value.
According to CEO Rod Rue, "Majic Windows are the best value in the replacement window category".
About Majic Window
Majic Window is a family owned business where customers are treated like people, not numbers. The company offers exclusive, state of the art products including: Fiberglass Windows, Owens Corning Blown-In Insulation, Acrylic Bath Enclosures, Seamless Siding, Metal Roofs, SmartStrand™ Carpet, Hardwood Flooring, Walk-In Tub Systems and the Majic Energy Audit. All of their products are installed by highly trained installation specialists. For more information visit majicwindow.com or call (888) 77-MAJIC.
# # #