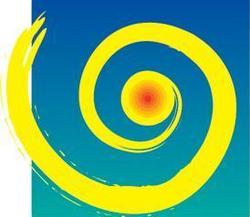 "Since the end of the year tends to be a time of reflection and planning for the New Year, we decided now was the perfect time to teach as many people as we can about Energy Leadership."
Yorktown, VA (PRWEB) October 1, 2010
In these uncertain times people are feeling like their lives are out of their control. They are feeling stuck in their circumstances, noses pressed up against the window of success and fulfillment. It is not unusual for people to spend most of their time, on any given day, only seeing "what's wrong" with their jobs, their relationships, their families, and the world in general.
Three Energy Leadership™ Professionals would like to suggest a more optimistic, yet certainly attainable, vision for the world. They suspect there are many people who see opportunity in the current climate to take their personal leadership to a new level and are actively seeking new, unique programs to support them.
Denise Starrett, Diane Seader, and Sharon Wilson, joined together to share a unique and potentially world-altering model of leadership and consciousness that is already creating transformations in the lives of countless people from all walks of life. As practitioners of Energy Leadership™, they offer people a deep and transformative process that helps shift levels of consciousness and leadership ability. Their approach is based on a process developed after 30 years of research and application by their mentor, the founder of the Institute for Professional Excellence in Coaching (iPEC), and Master Coach Bruce D Schneider.
"It was Energy Leadership ™ that brought us together," says Diane. "Yes, and we agreed that what we have learned and created personally and professionally by tapping into our purpose and passion needed to be shared beyond our individual private practices," says Denise. Sharon offers, "Since the end of the year tends to be a time of reflection and planning for the New Year, we decided now was the perfect time to teach as many people as we can about Energy Leadership."
Their teleseminar, "Discover 7 Powerful Choices You Already Have Right at Your Command and Go Immediately From Waiting to Creating Your Life as You Choose," is free with limited availability. You'll need to sign up fast! When you do, you'll learn how to create a life of your choosing by seeing yourself and your world through seven distinct perspectives, as well as the only change process that taps into your inner purpose and connects it to your outer goals, and much, much more.
"We would like to introduce people to some key concepts that have helped private clients of the Energy Leadership Development System™. By learning what we will be teaching, people can re-engage in their lives, creating peace of mind, greater joy, and a sense of freedom."
Check out "Discover 7 Powerful Choices You Already Have Right at Your Command and Go Immediately From Waiting to Creating Your Life as You Choose," Thursday, October 14, 8p.m. (EDT) Here's the link to sign up… http://centerforenergeticleadership.com/octoberteleclass.html
# # #