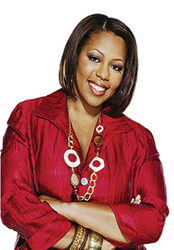 In today's economy, patients are resorting to "do it yourself" dentistry, trying to cope with or fix dental issues on their own until their teeth hurt and they have to seek dental care. My goal is to help make access to dental information and care easier.
New York, NY (PRWEB) October 1, 2010
What does it mean to have an A-List smile? In recognition of October's National Dental Hygiene Month, award-winning New York celebrity dentist Dr. Catrise Austin reveals the secrets to achieving and maintaining a clean, healthy, picture perfect smile with her book, 5 Steps to the Hollywood A-List Smile: How the Stars Get That Perfect Smile – And How You Can Too! (Morgan James Publishing, Health/Fitness, ISBN# 9781600376443, $17.95). To put it more simply, Dr. Austin shows dental patients across the globe how to achieve their own unique "A-List" smile, which is not just about having a brighter smile, but also having more confidence and an overall brighter outlook on life.
5 Steps to the Hollywood A-List Smile brings together a winning mixture of a consumer guide to modern dentistry and a self-help guide to cultivating stellar self-confidence, drawing upon Dr. Austin's expertise as "dentist to the stars." In this consumer friendly read, Dr. Austin cuts to the chase with a five-step system that shows readers how to assess their smiles, tips on choosing a dentist, up to date information on the hottest dental products and procedures on the market, tips on how to have a celebrity smile without having a celebrity budget, how to find low cost and even FREE dentistry in this economy, along with ways to care for their A-List smile. Throughout, Dr. Austin focuses on how to make the best choices for each individual reader, encouraging them to get the smile of their dreams so that they can quit worrying about their teeth and start living life to the fullest.
In today's economy, Dr. Austin says that one of her biggest concerns is access to affordable dental insurance and quality dental care. "I meet so many people who want dental care, who need dental care, but just can't afford a quality individual dental plan due to the high monthly dental insurance premiums. Employers are more likely to drop their employee's dental insurance before dropping the medical insurance because dental insurance isn't viewed as much as a "necessity" as medical. As a result, patients are resorting to "do it yourself" dentistry and trying to cope with the dental diseases and problems until their teeth hurt and they have to seek dental care. Then when they do seek dental care, usually the most affordable options like pulling the teeth are not always the best options".
Dr. Austin's actively promotes dental health to the masses by using social media and blogging, by making public appearances at community and corporate health fairs, lecturing for organizations and college programs, and serving as an expert for various media outlets. Dr. Austin's goal during Dental Hygiene Month is to properly educate as many as possible about the importance of dental health. "A lot of people have never been taught "the rules" of dental health care. You know…..How to brush properly and what type of toothbrush and toothpaste is recommended, why flossing is important daily and how to floss, and why it's important to see a dentist every 6 months (some people with advanced gum disease even have to go every 3-4 months). Surprisingly, even some of my biggest clients in the entertainment industry have needed 'basic training' on dental care".
About Dr. Catrise Austin:
As the first private practice dentist in the nation certified to offer HIV testing to patients while in the dental chair, Dr. Catrise Lynette Austin is a trailblazing expert in the field of dentistry. She is a professional speaker, entrepreneur, and founder of VIP Smiles-a modern dental practice in New York City. Notable celebrities such as Paula Abdul; Dancing With The Stars dancers Karina Smirnoff and Maksim Chmerkovskiy; Apprentice Diva Omarosa; HBO's Entourage Actor Rex Lee; Songstress Toni Braxton; TV talk show host Wendy Williams; Food Network Chef Sunny Anderson; Dallas Cowboy tight end Martellus Bennett, 2010 Olympic gold medalist Ashleigh McIvor, and Grammy Award-winning rapper Common (to name a few) have all placed their teeth in her capable hands. Austin is an award-winning dentist and columnist who has solidified her reputation in her field with national radio as well as national TV appearances on The Discovery Health Channel, Today Show, and Good Morning America, among others. Dr. Austin is available for local and national interviews, as well as speaking engagements on dental health, HIV testing in the dental office, entrepreneurship, careers in dentistry, and improving your image with your smile.
###