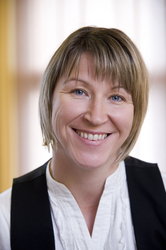 (PRWeb UK) October 1, 2010
East Yorkshire charity Dove House Hospice has recently announced the launch of its new Lottery Gift Voucher Scheme, just in time for the run up to Christmas. The scheme allows supporters to contribute to the hospice whilst giving family and friends the chance to win up to £2000 a week.
The new vouchers, which begin at £10, allow entry into a weekly lottery draw for a minimum of ten weeks. Those lucky enough to be given a £52 voucher will also receive a complimentary Dove House 'Lotte' Bear.
The vouchers will be available throughout the year and have a design that is suitable for all occasions, including: birthdays, anniversaries, Easter, Christmas and Mother and Father's Day.
Laura Sadler, Lottery Manager at Dove House Hospice, said:
"The new scheme is a great opportunity for supporters to give something special to friends and family, whilst giving valuable support to Dove House. We currently have over 12,500 people who play our weekly Lottery and we are always keen to get more involved.
"As most of our funding is raised through public support, our lottery makes a big contribution to meeting our funding targets and helps us to continue providing quality care for people in the local community. If you're struggling to find a great gift idea for a friend or family member, try our Lottery Gift Voucher and give something a little bit different this year."
Dove House Hospice is a palliative care facility based in Hull; it has been at the current Chamberlain Road location since 1989. It offers a range of care facilities that are designed to improve quality of life, from day care and in-patient care, through to symptom control for adults and terminal care. They also offer a wide range of complimentary therapies. The hospice is a registered charity and is therefore largely responsible for its own funding.
Lottery Gift Vouchers are available for purchase from any Dove House Hospice shop, the hospice reception as well as from the Lottery Office and the Dove House Collection Team. For further information about the Lottery Gift Voucher Scheme, either contact the Lottery Office on 01482 785785 or visit Dove House website.
# # #