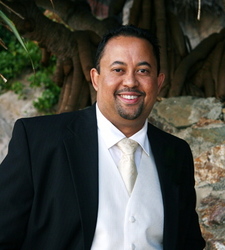 I've never known a single person who regretted taking the time to learn to invest
(PRWEB) October 1, 2010
Those who have tried trading on the stock market or investing in real estate will already know that such investment strategies require planning, foresight and a little education.
Author of 'Wealth Wisdom', Julian Dawson developed his very own strategy to finding financial freedom after breaking free from the cycle of 9-5 mediocrity – and he is sharing it with the world, beginning with some free online training.
Starting out as an investor can be somewhat overwhelming – stock market jargon almost seems like a foreign language and it can be difficult to know which leads to follow and why. For many, an investment in real estate has unfathomable start-up costs, or you may feel confused about which entry and exit strategies to employ to get in and out of such a volatile market.
But if you are among the restless crowd sitting on somebody else's payroll and wishing you had more control over your life, and your bank account, Julian's new book, Wealth Wisdom, may be the key to unlocking your financial freedom.
"When I started out I was a typical Australian, working hard and dreaming of financial freedom," Julian said. "Today I am on the other side, having achieved the wealth I dreamed of, and putting my knowledge into a training package that can change the lives of other Australians."
"We are really talking safe strategies for financial freedom here," Julian said. "I've never known a single person who regretted taking the time to learn to invest."
After scaling to the heights of success, Julian is now interested in sharing his tips for financial freedom management with others.
"I promised myself that if I ever achieved my own financial freedom through investment that I would help others to do the same," he said.
"This is why I am offering this free online training – it is my way of giving back – I want everyone to know that they can create extraordinary wealth, even if they only have a shoestring budget to get started."
To access your FREE Wealth Wisdom training and learn to invest using the knowledge and skills Julian built on his own visit http://www.wealthwisdombook.com and access Julian's Webinar's on 3 Ways to Make Money in Real Estate, Investing in Shares and Trading for Cash Flow.
To register for Julian Dawson's Free Wealth Wisdom training visit http://www.wealthwisdombook.com
About Julian Dawson
Author Julian Dawson was brought up in South Africa, and escaped discrimination and poverty when his family migrated to Australia in 1984.  Julian had a thirst for financial freedom, and spent many years climbing the corporate ladder.  However his rise to corporate success was quickly dampened by the realization that he was working 70 hours a week and had no social life.
Julian began to devour every investment book he could find. His determination for finding the right path to financial freedom had him staying up late, constantly studying.
After thousands of hours of research and learning by trial and error, in 2001 Julian discovered his winning formula. He was able to identify the critical components of successful investing in property and the share market for income, growth and long-term financial wealth - a clear 'road-to-riches' system that anyone could use.
Seeing his growing success, Julian's family and friends requested that he teach them his investment system. He has since formalized that education process and has been sharing his wealth wisdom strategies since 2002.
He turned his hobby of investing in real estate and shares into an occupation that allows him ample income and time to enjoy a quality lifestyle. He has also turned to educating every day people about how they too can improve their financial position and have more choice in their lives.
In 2010 Julian published "Wealth Wisdom", a book that is the result of over a decade of dedicated investigation into what works. Julian now makes his money as a professional investor using the selection criteria outlined in "Wealth Wisdom".
###