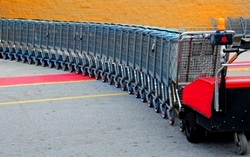 I've built a 6-figure online store while raising 3 toddlers, remodeling a house and opening a retail store by creating a system to generate recurring income
Denver, CO (PRWEB) October 1, 2010
Many former corporate employees have tried to beat the recession and supplement unemployment by setting up an online store as an alternative to the non-existent corporate job. But they are falling short when it comes to realizing the steady stream of recurring revenue they are looking to replace. Debra Zimmer has found a new proven formula for creating that fast, recurring revenue from an online store and will share it in this new one-time only teleclass.
Debra Zimmer, "The Expert Marketing Coach," has the secret to generating thousands of dollars selling products and services through an online store when you use her results-driven marketing system. This system is based on her new Millionaire Marketing Machine formula which was used to create Debra's own 6-figure online store and to put it on autopilot for 3 years. These principles will be disclosed for the first time in her upcoming teleclass.
Her new one-time only teleseminar, "5 Simple Strategies to a 6-Figure Online Store: How to make FAST RECURRING INCOME so you can live the life YOU WANT!", is free with limited availability so sign up fast! This free teleclass will teach how to create a steady stream of browsers, convert them to buyers, and much, much more.
"It all revolves around the Me-You-Them-Us principles," Debra says. "You already have a functional store. I don't want you to miss out on generating the sales that are possible. I can teach you a marketing system that will consistently deliver recurring income from your online store."
"I've built a 6-figure online store while raising 3 toddlers, remodeling a house and opening a retail store by creating a system to generate recurring income. And now I've got it down to a science! My simple formula works like magic. Not knowing this used to cost me thousands of dollars a month, but I'm going to teach it to you so you can quickly learn from my mistakes."
Debra has an incredible record for success. Just ask any of her clients, many of whom were stuck with little to no online marketing results. That is, until they learned Debra's system.
Debra's system is based on the strategies she learned as a student at Columbia Business School and applied while a marketing executive at Microsoft where she built two online businesses with hundreds of thousands of members. The first she grew to three quarters of a million members and the second she built to a quarter of a million subscribers in 10 short months.
To learn more about the upcoming free teleclass "5 Simple Strategies to a 6-Figure Online Store: How to make fest recurring income so you can live the life you want!" on Thursday, Oct. 7, 4p.m. (EDT) visit http://www.6FigureOnlineStore.com.
# # #