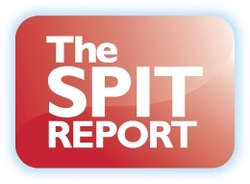 If saliva research is to realize its full impact, salivary assay training, scientific protocol standardization and focused assay development for research findings are crucial. Salimetrics is taking responsiblity for leading that effort.
University Park, PA (PRWEB) October 1, 2010
Salimetrics LLC today announced the launch of its new saliva research website at http://www.salimetrics.com. The scientific content-rich site establishes the company's scientific leadership in the field of salivary DNA and hormone testing and research and provides an unprecedented number of resources to salivary researchers---salivary assay training, free subscriptions to the latest research on key topics, access to its own saliva library, and a global community of salivary researchers---in addition to showcasing its broad array of products and services.
"The past twenty years have seen considerable progress in developing tools and methods for saliva research and exploring the potential impact and role of salivary analytes in scientific discovery," says Hans Schroeder, VP Marketing for Salimetrics. "The new website is consistent with our goals to advance and accelerate that process by facilitating a global salivary research community and providing resources."
The new Salimetrics website offers the online saliva research community not only assay products and supplies, but a plethora of services and information through its proprietary programs, publications and initiatives, including: the latest relevant salivary research on key topics in it saliva research library, salivary assay training and advice through Spit Camp and Spit Tips and subscriptions to Salimetrics' semi-monthly scientific publication The Spit Report.
"If saliva research is to realize its full impact, a saliva research community must be created." emphasizes Schroeder. "Training, scientific protocol standardization and focused assay development for research findings are crucial. As a salivary research pioneer, Salimetrics is taking responsibility for leading that effort."
About Salivary Assay
Saliva is attractive to leading-edge researchers as a replacement for serum because of its ease of use and flexibility in difficult collection environments. Salivary analytics can be ideal for research because saliva collection is minimally invasive and pain-free for the patient or research subject, requires little training for the researcher, and can be performed quickly. Salimetrics believes saliva holds the key to examining biological elements such as hormones, oral health, reproductive health, DNA, infectious disease exposure, inflammation and more.
About Salimetrics
Founded in 1998, Salimetrics, LLC supports researchers and the immunodiagnostic industry and functional testing laboratories around the world with innovative salivary immunoassay products and services. Salimetrics measures stress biomarkers, including: alpha amylase, androstenedione, blood contamination, cortisol, c-reactive protein, DHEA, estradiol, estriol, progesterone, 17a-hydroxyprogesterone, secretory IgA, and testosterone and provides salivary DNA analysis.
Salimetrics is known by the salivary research community for its many outreach services: salivary assay training at its monthly Spit Camp, leading-edge saliva research in its semi-monthly Spit Report, salivary research grants, and proficiency testing for laboratories.
# # #