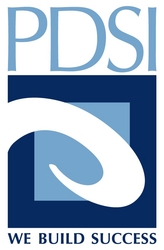 The wall was removed in order to capitalize on the entire space. The location of the bar was also moved out from a corner space and is now a focal point located in the center of the restaurant. The addition of a café and coffee shop, which previously did not exist, activated an otherwise dead area into a new high energy amenity and profit center.
Atlanta, Georgia (Vocus) October 1, 2010
PDSI, a major hotel project management and development firm headquartered in Atlanta, GA, recently completed a major public area reinvention project of the Holiday Inn Harmon Meadow hotel located in Secaucus, NJ for Inland American Lodging Advisors. The project, begun March 9, 2010, was completed on August, 1, 2010.
The project encompassed a total 115,500 square feet including 161 guestrooms, seven suites, more than 9,500 square feet of meeting space, and some 7,375 square feet of food and beverage space including a new restaurant, bar / lounge, café, private dining room, and outdoor restaurant and café seating 40. It also included upgrades to the 2,000 square foot kitchen area.
"We're very pleased that we were able to complete this project on time and under budget in spite of some major underground plumbing challenges. I am particularly proud of the fact that our Client lobbied us to make our Project Manager, Joel Tate, Employee of the Quarter. To me this speaks volumes of this project's success." said Ralph C. Engelberger, President of PDSI.
The existing hotel restaurant was completely reprogrammed, renovated and rebranded to attract greater numbers of hotel guests and tenants located throughout the adjacent office park, as well as visitors to the Harmon Meadow area.
"Reprogramming means taking the existing space and either adding elements that weren't previously present, such as the café/coffee shop, fitness center and high-tech boardroom, or taking existing elements such as the restaurant and lobby and reformatting the layout, design and feel of the space and completely reinventing it," Engelberger explained.
In this case, the hotel's existing restaurant, formerly called Bistro 3000, was reprogrammed, reformatted and renamed The Urban Plum. A water feature was incorporated and several fireplaces were added throughout. A newly-designed buffet area was also included.
"A unique aspect to this property is that it serves as a major cut-through for the office park tenants to access shopping and restaurants located behind the hotel in the plaza area," Engelberger added. "The owners wanted to capitalize on this foot traffic by adding a café and coffee shop."
PDSI addressed several other design challenges with respect to the restaurant portion of the project according to Engelberger. "The restaurant had a large wall that divided it in half, which more or less made one half unusable," he said. "The wall was removed in order to capitalize on the entire space. The location of the bar was also moved out from a corner space and is now a focal point located in the center of the restaurant. The addition of a café and coffee shop, which previously did not exist, activated an otherwise dead area into a new high energy amenity and profit center."
About PDSI
PDSI is a privately held hotel project management and development firm specializing in the hospitality market worldwide. Founded in 2001, the firm's portfolio includes over 350 projects comprising more than 72,000 guestrooms covering approximately ten million square feet of hotel, mixed-use and retail facilities with a total value of approximately $2.1 billion. PDSI strives to provide a comprehensive array of services and value in line with the investment goals of its clients. Visit http://www.pdsi.us for more information
###