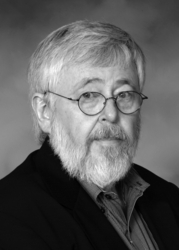 We are grateful to all our clients who helped us achieve this milestone anniversary, and we look forward to continuing our legacy of offering innovative design solutions well into the future.
Dallas, TX (PRWEB) October 5, 2010
Urban Design Group, an award-winning architectural, interior design and planning firm, is celebrating their 35th anniversary. Founded in 1975 by John M. Novack, FAIA, the firm offers innovative architectural solutions to clients around the world from studios in Atlanta, GA and Dallas, TX. In the firm's 35-year history, they have designed projects in 38 states and 13 countries , including overseeing projects up to $450 million. A market leader in the application and advancement of Building Information Modeling (BIM) technology, UDG's personnel work on a wide range of projects from hospitality and gaming to corporate and mixed-use.
Novack established Urban Design Group in 1975. He saw an opportunity to create a firm that would effectively translate client visions into the built environment. His emphasis on serving as a clients' translator, giving shape to their ideas through innovative architectural solutions, is a founding principle that endures today.
"Our interactive approach in working with clients ensures we fully understand their vision. Our goal is to arrive at unique solutions that are reflective of good design, while also keeping focus on the demands of function and cost," said Novack. "Another core tenet of our philosophy is that a well-designed place makes itself, and its surroundings, unforgettable. Over the years, our emphasis on two-way communication and quality design has earned our firm many significant commissions, awards, repeat work and referrals. We are grateful to all our clients who helped us achieve this milestone anniversary, and we look forward to continuing our legacy of offering innovative design solutions well into the future."
Not content to rest on their laurels, the firm has dynamic plans for growth and expansion. The management team has taken advantage of the economic downtown to bring in additional staff that expands capabilities. They are also developing projects in expanding markets with creative teaming strategies and employing new marketing initiatives to position themselves for the future.
Donald C. Buenger, AIA, LEED AP, has been a leader at Urban Design Group since its inception. Joining Novack in Tulsa in 1975, and moving to Georgia to open the Atlanta office in 1989, his dedicated leadership and passion for the architectural profession served as a catalyst for the firm to grow and prosper over the years.
"Reaching a 35-year anniversary is a significant accomplishment especially in a cyclical industry such as architecture," said Buenger. "As a management team, we have successfully developed strategies to adapt to changes in a dynamic marketplace for over three decades. We always protect and retain our core values, because our emphasis on communication and design ultimately sets us apart from other firms. We are constantly evolving and adapting, and our business development strategies are yielding results. We recently added staff, and we are currently bringing on additional architects to meeting growing project needs."
During the company's 35-year history, they have completed notable projects including:
Animal Kingdom Lodge, Orlando, FL
Carlson Center, Minnetonka, MN
Four Winds Casino Resort, New Buffalo, Michigan
Galleria Complex, Atlanta, GA
Grand Californian Resort, Anaheim, CA
Hilton Northwest, Atlanta, GA
Hollywood Casino at Penn National, Grantville, PA
Philbrook Museum of Art, Tulsa, OK
Preston Ridge, Atlanta, GA
Rivercenter, San Antonio, TX
Tabor Center, Denver, CO
Tulsa Community College: West Campus, Tulsa, OK
University of Texas at Tyler: Braithwaite Building, Tyler, TX
USC School of Cinematic Arts, Los Angeles, CA
Wilderness Lodge, Orlando, FL
Urban Design Group provides architecture, interior design, master planning, sustainability and historic preservation services for clients in a variety of market sectors including: hospitality, institutional, mixed use, office, residential and Native American-based projects. Firm Principals include: John Novack, FAIA; Ronald D. Armstrong, AIA; Donald C. Buenger, AIA, LEED AP; Raymond R. Kahl, AIA, and Ken Rhyne, Allied AIA, AICAE.
In the firm's 35-year history, Urban Design Group has completed more than $6 Billion dollars in projects worldwide. The firm has received more than 80 design excellence awards and honors, 15 design competition awards and has been featured in hundreds of magazine articles, newspaper pieces and design resource books. For more information, please visit http://www.urbandesigngroup.com.
###