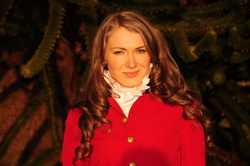 "Man's cultural journey and search for truth through his religions and faiths is the only true road that we all have in common as human beings and we believe that this is one of the reasons that Stonehenge attracts more and more visitors every year."
(PRWEB) October 1, 2010
Stonehenge which is one of the most important loved and visited tourist destinations in the British Isles acquired an new Patron and Guardianship today -- Camelot Castle. 
The owners of Camelot Castle Had this to say, "We are very delighted that we have been able to acquire one of the most important and Historic Internet portals." 
"It is a tremendous honor, duty and responsibility." 
"Stonehenge is an eternal testimony to Man's Search for truth and his Spiritual Legacy." 
 "Man's cultural journey and search for truth through his religions and faiths is the only true road that we all have in common as human beings and we believe that this is one of the reasons that Stonehenge attracts more and more visitors every year." 
http://www.stonehenge.cc which may receive in excess of 1.5 million on line visitors a year will act for many as a powerful portal to that search for truth. 
And, will additionally, in the future be an entrance point to a new internet news network that is dedicated to forwarding helpful positive news that assists in man's spiritual rise and search for truth. 
The website contains a unique perspective on the history and purposes of Stonehenge. 
"The sacred sites of Britain still have a job to do and a role to play and however advanced our culture becomes these locations are Icon's and are markers on a journey that will ultimately take us to the stars and the galaxies and universes beyond them."
If this acquisition assists in that journey to any degree then we will be delighted," said John Mappin. 
###